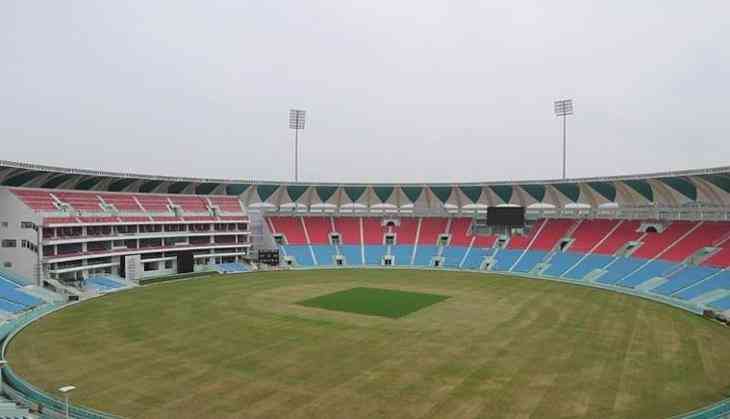 A day before India-West Indies match, Lucknow's Ekana International Cricket Stadium was renamed after the former prime minister and veteran BJP leader late Atal Bihari Vajpayee. The stadium has been renamed a day before the first international T20 match between India and West Indies was scheduled.
The former Uttar Pradesh Chief Minister and Samajwadi Party (SP) president Akhilesh Yadav's dream project, Ekana stadium will be known as 'Bharat Ratan Shri Atal Bihari Vajpayee Antar-Rashtriya Cricket Stadium'.
As per a report in IndianExpress, the order to rename the stadium was issued by the Housing and Urban Planning Department Principal Secretary Nitin Ramesh Gokarn after Governor Ram Naik gave his nod.
The government notice said, "As per the Article 17.5.1 of the concession agreement between Lucknow Development Authority (LDA), Ekana Sportz City Pvt Ltd and GC Constructions and Development Industries Pvt Ltd, after giving it proper thoughts the Governor has happily accepted the proposal to change name of the international cricket stadium, situated in the Sector 7 of Gomti Nagar Extension, to Bharat Ratan Shri Atal Bihari Vajpayee Antar-Rashtriya Cricket Stadium."
Also read: Nirav Modi scam: Deepak Kulkarni, Mehul Choksi's Hong-Kong dummy firm's ex-director arrested by ED at Kolkata airport