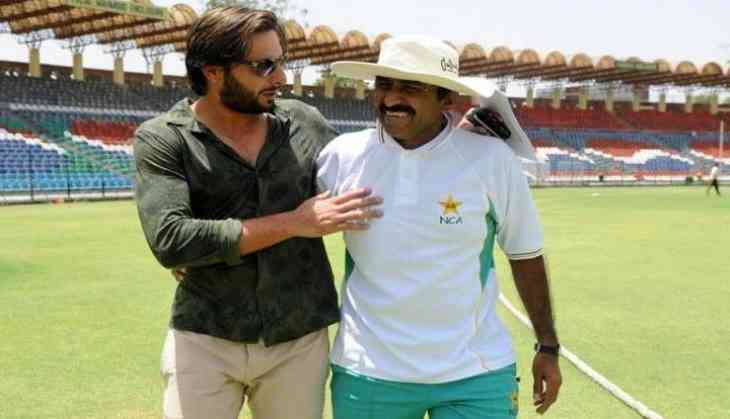 Former Pakistan cricketer Shahid Afridi recently released his autobiography 'Game Changer' which faced a lot of criticism from cricket fraternity. The most recent to join the the list his his former team-mate Javed Miandad.
Miandad slamed Afridi for citing wrong information in his book and said that he his doing this to earn money. Afridi in his book claimed that Miandad didn't let him participate in batting practice prior to 1999 Chennai Test match against India.
Afridi also added that he lost all the respect for Miandad after he was forced to praise him in a post match presentation.
Miandad has denied all the claims and said that he is ashamed of Afridi and his attitude. Miandad also said that he has been a big supporter of Afridi and his cricket. "I was the one who guided him back from the dressing room during his brilliant century knock in Canada," Miandad was quoted as saying by arysports.tv.
"He has been changed completely now. His attitude is very disappointing for everyone belongs to cricket fraternity in Pakistan. His book has been written just to earn money," Miandad added.
Afridi also cleared the controversy surrounding his age. He said that Pakistan cricket board registered his age wrongly as he was 19 and not 16 at the time of his debut. He also criticised former Indian cricketer Gautam Gambhir and said that he has a lot of attitude and no great records.
Also read: Sania Mirza shares picture with baby Izhaan, captions it the 'most beautiful'