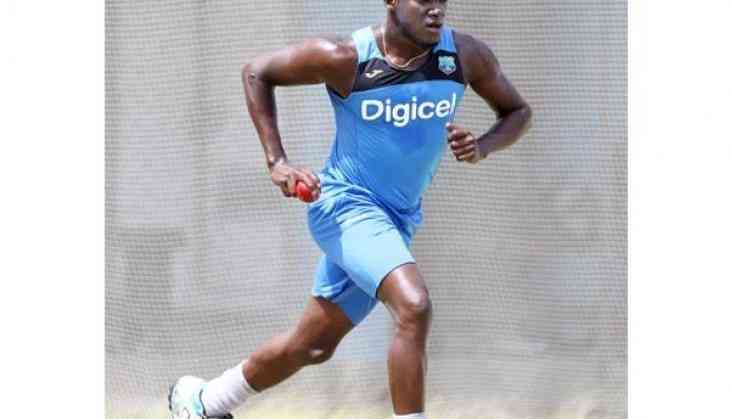 Jerome Taylor out of retirement, available for selection against Pakistan (ANI)
Just nine months after he called time on his 46-match Test career, West Indies fast bowler Jerome Taylor has confirmed that he is coming out of retirement and making himself available for selection with immediate effect.

The 32-year-old, who initially bid adieu to international cricket ahead of India's tour of the Caribbean last July, informed the West Indies Cricket Board (WICB) that he is available to play all the three formats of the game.

The move will be a big boost for the flagging Caribbean team who face Pakistan in a three-match Test series beginning April 21.

Declaring his comeback from retirement, Taylor insisted that there is still a lot of cricket left in him and that he could still contribute well in his country's cricket.

"I believe I still have a lot of cricket left in me and I know I can still offer a lot to West Indies cricket in the Test arena. If selected, I will look to put my best foot forward and give my all for the team. We have some young players in the group at the moment and I believe with my experience, I can add to the team going forward," Taylor said in a WICB press release.

West Indies selection chairman Courtney Browne welcomed Taylor's decision to make himself available once again for Tests.

"It is good to see that Jerome has decided to come out of retirement and make himself available for Tests once again. When you look at the volume of cricket we have this year, we will need to look at all the resources we have available, and having someone of his ability and experience adds value to our player pool," Browne said.

Taylor has appeared in a total of 46 Tests for West Indies , grabbing 130 wickets at an average of 34.46 , with best figures of 6-47 against Australia at Sabina Park in June, 2015. He has also notched up 856 runs, with his top score of 106 coming against New Zealand in December 2008.
-ANI