Former South African all-rounder and cricket legend Jacques Kallis has expressed his displeasure at the announcement made by South African Sports Minister Fikile Mbalula regarding South Africa's hosting of major international sporting events.
Mbalula announced that Athletics South Africa (ASA), Cricket South Africa (CSA), Netball South Africa (NSA) and the South African Rugby Union (SARU) were suspended from bidding for, or hosting, major international events because they had not met their 'transformation targets'. The targets in question are laid down by the South African government for the inclusion of more black people in sports teams, in one of many systematic efforts to reverse the harrowing history of racism in the country.
In reaction to the development, Kallis tweeted: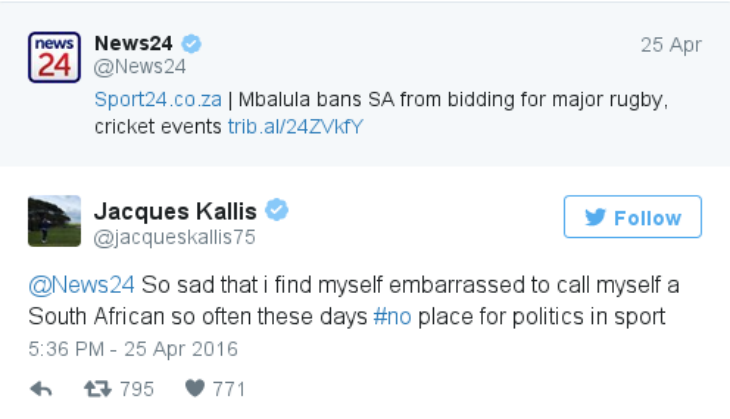 Cricket South Africa has announced that it would seek to ascertain where it had failed in its duty to transform.
"We need to review the contents of the report and understand where Transformation Targets were not met before making any further comments," CSA communications manager Altaaf Kazi told the media.