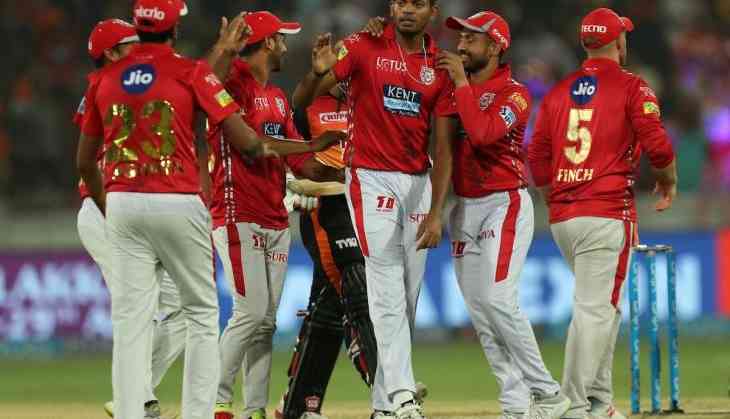 The Indian Premier League 2018 is full of entertainment for its fans. As IPL is giving us an exciting match that one should not miss. Many records have been created by the players of the various team this year. Be it is MS Dhoni, KL Rahul or Chris Gayle etc.. all players have made us surprised. Besides some interesting matches, we have also witnessed some hilarious moments that made us laugh hard.
Yesterday, we have seen the match between Kings XI Punjab versus Sun Risers Hyderabad. The match was not excited in comparison to the previous matches of both of the team. As KXIP won the toss and elected to ball first. However, SRH tried its best and score 136 runs by losing 6 wickets and gave the target 137 runs to the rival team.
KXIP tried so hard to win the match but, alas! They lost it and only scores 119 runs. However, SRH won the match but during the match the best things was Manoj Tiwary bowling style as it grabbed the attention of people and gets trolled him brutally for it. However, Yuvraj Sing was replaced by Tiwary.
Well, Manoj is a batsman but he also tried to ball yesterday. But his attempt created a buzz on social media.
Here's why he gets trolled:
#SRHvKXIP #IPL2018
Manoj tiwary's crazy bowling action. Reminds me of galli cricket :D pic.twitter.com/6PkgjaPmc8

— Bhargava (@bhargava_tweets) April 26, 2018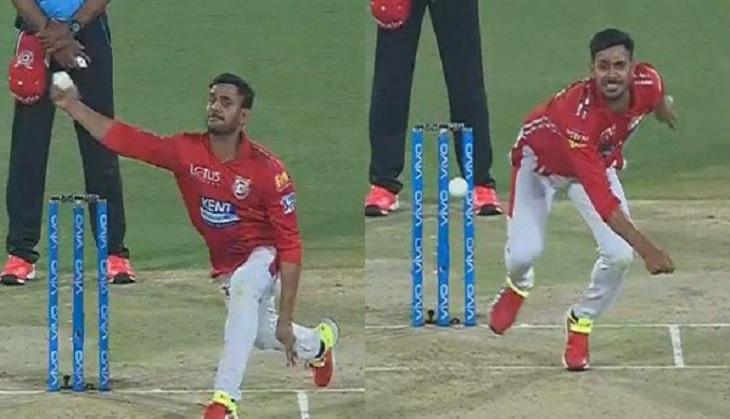 Well, for this style of bowling no one can save Manoj from Twitterati. Here's how trollers reacted:
How dodgy is Manoj Tiwary's bowling action? #SRHvKXIP #IPL2018

— ThePoppingCrease (@PoppingCreaseSA) April 26, 2018
After saw Manoj Tiwary bowling action..

Other bowlers:#SRHvKXIP pic.twitter.com/mVy9JLhObl

— Saurabh Manjhi 💛 (@saurabhmanjhi_) April 26, 2018
Wasn't Manoj Tiwary bowling leg spin few years back?

— Harisankar (@harish_staycalm) April 26, 2018
Although Jadhav( #CSK )has been ruled out of this #IPL2018 but Manoj Tiwary(#kxip) didn't let us miss his bowling style in yesterday's match!😅#SRHvKXIP

— Tanuj Singh (@TheTanuj10) April 27, 2018
'Bhatta Bowler' Manoj Tiwary Sparks A Laughter Riot With His Bizarre Bowling Action

— Sagar Gupta (@sagarguptadelhi) April 27, 2018
Manoj Tiwary is bowling like how Superman flies.#IPL2018 #SRHvKXIP pic.twitter.com/WhPNFXoiot

— Suneer (@suneerchowdhary) April 26, 2018
Bhai Manoj Tiwary bowling action was something else! 🙄 #srhvkxip

— Sheetal (@Sheetal305) April 26, 2018
What an incredibly chutiya bowling action Manoj Tiwary has ... Is it even legal? Gosh! Can't stop laughing ... #SRHvKXIP

— oye vicky (@vickymishra120) April 26, 2018
Well, we must say Manoj has given us a bundle of fun with his unique and crazy bowling style... What do you say?
Also read: IPL 2018, CSK v RCB: Anushka Sharma, Sakshi Dhoni were cheering for their husbands Virat and Dhoni; Twitterati trolls Virat's wife calls her 'biggest panoti'