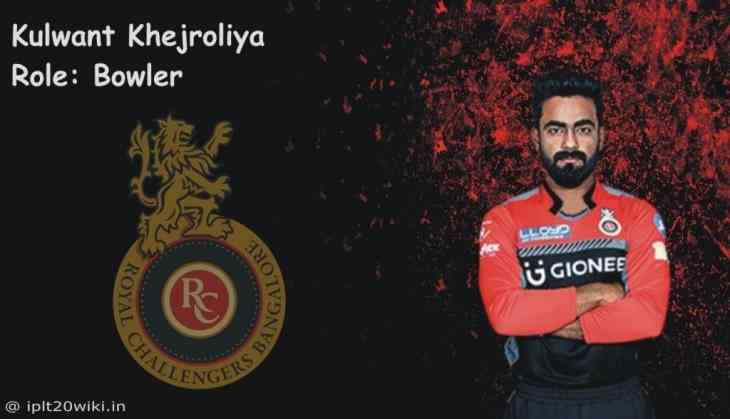 The Indian Premier League has been at the centre of the cricket world since it started in the year 2007. IPL has brought into the world of cricket many players who would not have got the exposure they got had it not been for IPL.
IPL has brought to the limelight Small town boys who would not be known to the world if IPL did not exist. Speaking of the Indian players Ajinkya Rahane, Hardik Pandya, Jasprit Bumrah and Shreyas Aiyar got their first exposure to cricket through IPL. Many of them have made their way to the international cricket through IPL.
Even today, a lot of players see IPL as a chance to get their first break into the International cricket. One such player is RCB's speedster Kulwant Khejroliya. He will get to play under the commands of skipper Kohli. RCB bought him for Rs 10 lakh last year but he did not get a chance to play for RCB.
This season, however, Kulwant played in the very first match and impressed everybody with his bowling skills. Although, He couldn't concede a wicket but he did leave an impressive imprint on the minds of the audience.
However, before he started his career in cricket, Kulwant worked as a waiter in a restaurant. He worked as a waiter until the year 2016 and later started training for cricket living with one of his friends. He trained for 8 months and was chosen by RCB. He liked to play cricket since his childhood and he used to umpire on Saturdays and Sundays to earn some money.