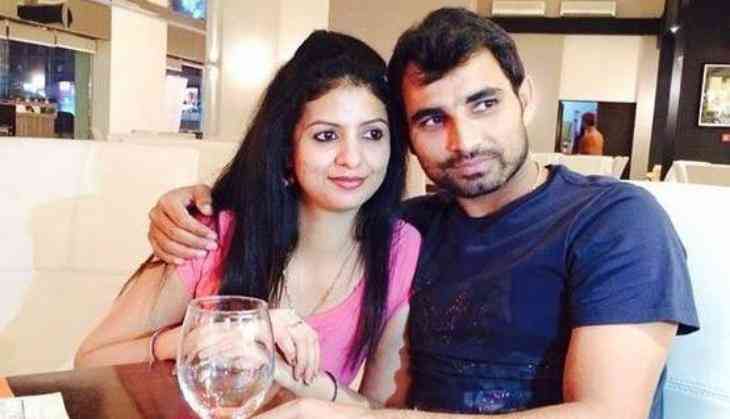 The Indian pace bowler is making rounds in headlines from last few months after his wife Hasin Jahan leaked his alleged chat with his girlfriends and complained about domestic violence. However, after a long controversy, the cricket got clean cheat from BCCI to play in IPL's 11 seasons. Shami is playing from IPL Delhi Daredevil's side and was in Kolkata for the match against Kolkata Knight Riders.
After the match cricketer, Mohammed Shami is called by Kolkata Police for the interrogation in a connection with a complaint of domestic violence and others filed by his wife Hasin Jahan. Delhi Daredevil's team left the city while he stayed back in Kolkata.
A Cricket Association of Bengal official said the Delhi Daredevils pacer did not travel with the team for their next match in Bengaluru against the Royal Challengers Bangalore on April 21.
He had played against the Kolkata Knight Riders in an IPL match at the Eden Gardens last night.
"The DD team left around 3 pm but Shami could not board the flight as was summoned by the Kolkata Police. There's no update yet on his joining the DD," the official told PTI.
The Joint Commissioner of Police (Crime) Praveen Tripathi confirmed that Delhi Daredevil's player Mohammed Shami has been summoned.
"Yes, Mohammed Shami has been asked to come to Lalbazar (the Kolkata Police headquarters) tomorrow at 2 pm in connection with the investigation," Tripathi told PTI.
Shami's elder brother Hasib Ahmed, who was also booked in the case, has also been called on Wednesday at around noon, Tripathi said.
However, Shami has asked his lawyers to inform the police authorities that he will not be available.
Tripathi said he is yet to receive any communication from Shami in this regard. "Most likely he will come," he said.
Mohammed Shami's wife has accused him of having affairs with multiple women and domestic violence. The duo got married in the year 2014 and survived with a daughter.
Also read: MI vs RCB, IPL 2018: Rohit Sharma's Indians registered its first win, Virat Kohli stole heart; here's the complete scoreboard