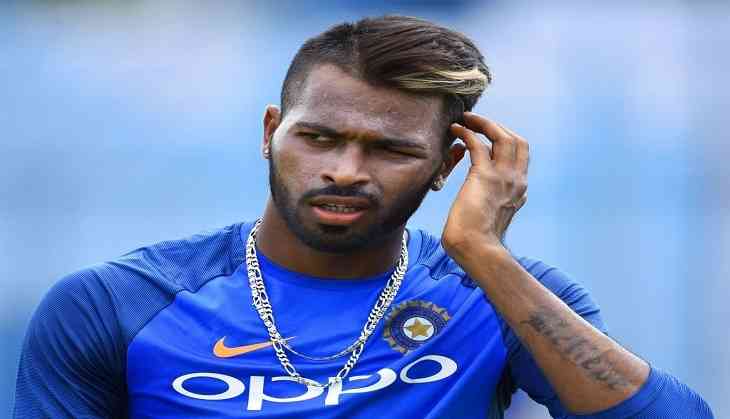 Indian Cricket team all-rounder Hardik Pandya, who always hit the headlines for his unique and different hairstyle. As Pandya never forget to keep a new haircut just before the new series. Therefore, again Hardik has taken a new hairstyle look just ahead of IPL and he shared it on Instagram. His new haircut has got the good response on the social media. The new haircut picture has garnered around 124,087 likes.
Also read: IPL 2018: From date to time, here is the full schedule that you need to know of the 11th season
He shared the picture on his Insta account and also captioned 'My style master 👑 @aalimhakim.'
However, Hardik Pandya will also see squashing in IPL 2018 eleventh-season from Mumbai Indians team this year. Earlier, Mumbai Indian had already retained the player just before the IPL auction. For the past few years, Hardik has been continuously performing well for Mumbai Indians.
However, Pandya was not out of the form in his previous matches before the IPL. Pandya proved to be ineffective in the remaining two Test matches, except South Africa tour. On the other hand, Pandya also flopped in the ODIs and T20 matches too. Now, team management and the all-rounder fans are praying for his good performance in the upcoming IPL season. Because if he didn't perform well for the Mumbai Indians, it will cause a lot of loss to the team.
Before Hardik Pandya new haircut, Indian skipper Virat Kohli and Yuvraj Singh also have a new haircut from the famous hairdresser Aalim Hakim.
See how Virat is looking in his new haircut.
See how Yuvi is looking with his new hairdo:
Also read: IPL 2018: This new haircut of Virat Kohli garnered over 1,00,000 likes on social media; have you got it yet?