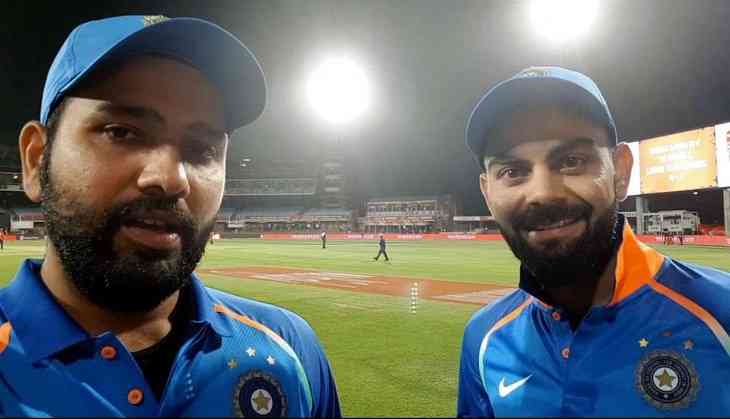 Rohit Sharma needs 17 runs to surpass Virat Kohli in T20 internationals to become the forth highest run scorer in the world and highest for India. Rohit has 2,086 runs in 77 innings while skipper Virat Kohli has 2,102 runs in 58 innings.
Martin Guptill tops the list with 2,271 runs in 73 innings, Shoaib Malik of Pakistan is second on the list with 2,153 runs in 98 innings.
Rohit Sharma who is leading the charge for team India in an ongoing T20Is series with West Indies in the absence of skipper Virat Kohli and former captain MS Dhoni.
The first T20 match will be played at Eden Gardens, Kolkata today at 7.00 pm IST. India will look to continue their dominance at home.