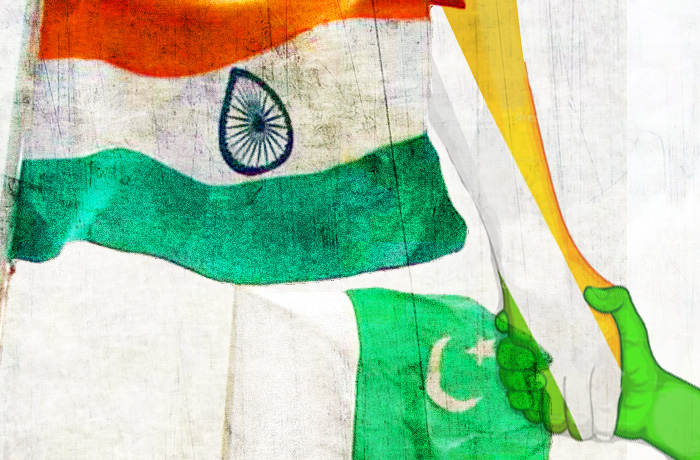 Misbah-ul-Haq, Pakistan's Test captain, stressted upon the need for Pakistan and India to revive their bilateral cricketing ties this year. He added that this should not depend o the political relations betweet the two countries.
Misbah insisted that cricketing ties shouldn't be linked to the continuous ups and downs of the political and democratic relations. "I believe that Pakistan and India should be playing against each other in bilateral series regularly and playing cricket should not be linked to the overall political relations between the two nations," he said.
The senior batsman noted that cricket could and had played an influential role on improving ties and people of both countries also wanted to see cricket matches being played regularly. "I am all for Pakistan and India resuming bilateral ties this year and it is good for the sport in both countries and players," he added.
Misbah recently told PTI in an interview that he wanted to end his career with a series against old rivals India and hoped it happened this year in December.
Under a MOU signed between the two cricket boards, Pakistan is due to host India for a test series in December in the United Arab Emirates but so far the Indian board has not responded positively to the series leaving the Pakistan board officials also in a quandary.
Pakistan's former captain and most capped player, Inzamam-ul-Haq also this week called for regular cricket ties with India. The former test captain said he would love to see Pakistan and India launch a new cricket chapter by playing in December this year. "Regardless of where we play we should play India on regular basis," he added.
Misbah also said that in present circumstances it was imperative for Pakistan to launch its super league T20 event next year in February.
"It is something which will benefit the players and even our cricket structure and image immensely. No matter where we play because of existing conditions in Pakistan but the super league should be launched," he said.
Misbah further said that once the super league was launched it would also benefit Pakistani players and cricket financially.
-PTI