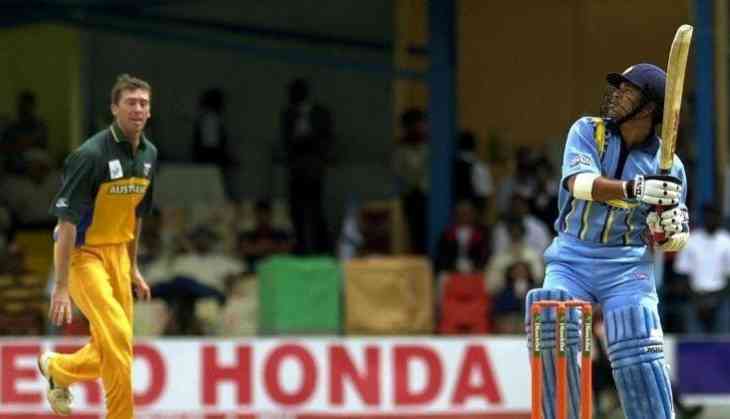 This lockdown Indian cricket fans have been treated to some captivating understanding about iconic matches stright from the horse's mouth. With coronavirus pandemic sending the sporting calender to a standstill sportspersons across the world have been keeping themselves busy doing Instagram lives and online interviews. The Indian cricketers are not far behind and thanks to them fans have been treated to many unreported stories about some significant matches of India.
1) Why was MS Dhoni promoted ahead of Yuvraj Sing in World Cup 2011 final? Sachin Tendulkar revealed that the idea to promote Dhoni up the order first came from him. He then asked Sehwag, who was sitting next to him in the dressin room to go the the balcony and convey the message skipper MS Dhoni and coach Gary Kirsten. The reason was to maintain the right and left combination going when Virat Kohli and Gautam Gambhir were batting.
2) Virendra Sehwag was not allowed to take a toilet break in World Cup 2011 final: Sehwag revealed that he was not allowed to move from his seat beside Tendulkar, not even for a toilet break during the World Cup 2011 final against Sri Lanka. Tendulkar had ordered Sehwag not to move an inch during the entire run chase. Whether it played part in the run chase is a different case but Sehwag at that time had option but to obey.
3) I am here to play: Indian all-rounder Mohammad Kaif's in NatWest Final. After India had lost their side in the NatWest final the pressure was on young soulders of Kaif and Yuvraj. As the required run-rate was climbing, Sourav Ganguly shouted form the lords balcony to direct Kaif to bring Yuvraj on strike. Kaif motivated by that, hit the next ball for six and walked up to Yuvraj and said 'hum bhi khelne aye hai'. Ganguly didn't give any instructions after that.
4) When Sachin Tendulkar lost his cool: the heat of Sharjah and the pressure of chasing down the total of 285 against Australia for a place in the Coco Cola finals had even got to Master Blaster. He reveled that he had ended up shouting at batting partner VVS Laxman. Sachin was than scolded by his elder brother when he reached home after the match for scolding VVS.
5) McGrath and Sachin Tendulkar: During the Adelaide Test in 1999, the Australian team, mainly McGrath had drawn a plan to dry out Sachin's runs by bowling outside off stumps and make hime play away from his body. Sachin revealed that he had told McGrath to keep bowling like that for the entire day as he was not going to play a flashy shot. Suchin returned the next day to take boundries easily.
Also Read: Gautam Gambhir speaks out about on-field sledging episode he enjoyed most