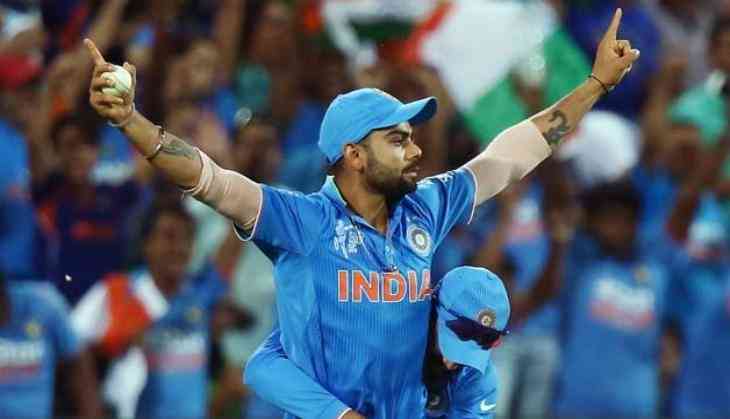 Virat Kohli-led Indian cricket team are all set to begin their long UK tour when they lock horns with Ireland in the first T20I of the two-match series in Malahide's Village, Dublin.
The first T20 international game at Dublin on 27th June will be a special occasion beacuse Indian cricket team is going to featured in 100th T20 international match.
This will make India the seventh nation to ply their trade in 100 T20I games. Pakistan have 128 games top the list of playing most T20 games.
India have played 99 T20Is so far, the one-time T20 world champions have won 61 T20I matches while losing on 35 occasions.
In 2005 Indian team began to compete in T20s at the international level. Indian boys were the last to embrace the format. Despite taking so much time to join the race. the Indian team has been able to consistently dominate the format.
This is India's first T20I assignment since the Nidahas Trophy in March, and the squad doesn't have any major surprises.
There is a tough competition at no 4 slot where KL Rahul, Manish Pandey and Suresh Raina will put every possible efforts to seal the slot by their performance.
Team India will play two day T20 international series against Ireland on June 27 and June 29 before they play a limited-overs series and Tests game against England.
India will play three T20Is games against England. They will then play three ODIs before the commencement of the high-profile five-match Test series.
Also Read: India Vs Ireland, T20 Series: Virat Kohli on the verge of breaking another milestone