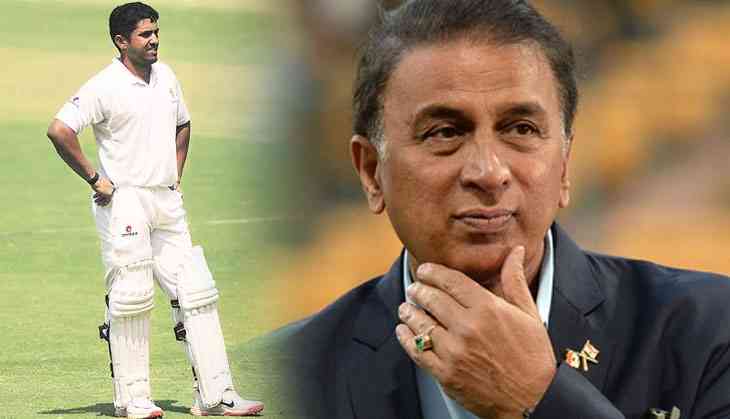 Former Indian skipper and current commentator Sunil Gavaskar slammed the move by the Indian think-tank. However, it raised several eyebrows over Hanuma Vihari's inclusion meant that India ignored the more experienced Karun Nair.
Meanwhile Karun Nair became India's second triple-centurion after Virender Sehwag, and only the third player in history to convert a maiden Test ton into a triple.
In the final Test of the series Alastair Cook finally found his rhythm as he scored his first half-centuries of the series against India at The Oval on Friday. AlastairCook scored 71 off 190 balls for his 57th half-century before he was clean bowled by India's paceman Jasprit Bumrah in the second session. At stumps, England scored 198/7 on the first Day 1.
Former Indian skipper Sunil Gavaskar cited on Sony Six after the toss."He fails in a couple of games (against Australia in the rest of the series). You leave him out. You have brought him back in the team. It could be the selectors who have brought him back. The team management probably doesn't want him. And that's why they haven't given him the opportunity to play in this game," as per reported in Indian Express.
"How many Indians have got triple hundreds? Virender Sehwag twice and Karun Nair once. You don't give that man an opportunity. So what are you trying to tell him? 'Look we don't think you are a good player?" Gavaskar questioned further.
"All the best to Hanuma Vihari. I really wish him well. Karun Nair has every right to ask the team management what he has done wrong. He deserves an answer. 'Why am I not picked?' If you are going to pick an extra batsman, which they should have done from the first Test itself, and if you haven't given him the opportunity, he deserves an answer," he concluded by saying.
Also Read: Oval Test: Virat Kohli made this worst record as a skipper while Joe Root becomes first skipper to achieve this milestone