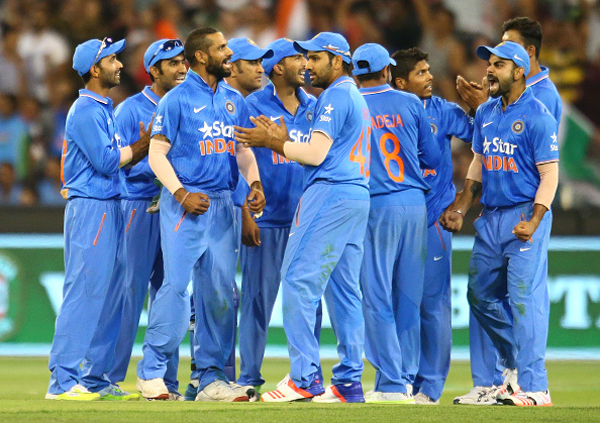 India slipped down to fourth in the ODI rankings and second in the Twenty20 format, behind New Zealand.
Australia and New Zealand have retained their top two positions in the latest International Cricket Council (ICC) ODI team rankings.
India now ranks fourth and has swapped its position with South Africa which ranks third. Afghanistan steadily rose as an emerging force gaining four spots to be ranked 11th, while the 50-over format struggler Pakistan has slipped down to the ninth position.
According to Cricbuzz, the ICC will release another ranking list in May 2017 for the team who are in the middle and lower half of the list.
The results of the matches played between now and the next revised ranking list will be weighed at 100 per cent, while the reults of the matches played between May 2014 and April, 2016 will only receive 50 per cent weightage