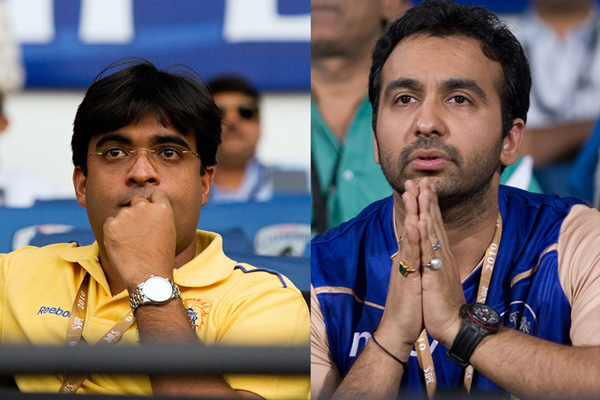 The Justice Lodha Committee announced the quantum of punishment for the guilty parties of the 2013 IPL spot fixing scandal.
Rajasthan Royals co-owner Raj Kundra and Chennai Supper Kings official Gurunath Meiyappan have both been handed life suspensions, and are banned from all cricket activities for the next five years.
Meanwhile, both the franchises, Royals and Super Kings, have been handed two year suspensions from the Indian Premier League. The verdict has been welcomed by many personalities involved with the sport.
Here are some of the reactions:
"Welcome IPL verdict; this will do a lot of good to cricket in India," former BCCI President AC Muthiah told CNN-IBN.
Justice Mukul Mugdal, who had headed a three-member committee in 2013 to probe into the scandal, too had his say on the verdict. "The punishment is exemplary, strong and sends a strong message. People will have even more faith in the IPL now. It's a just punishment," he told ANI. "Justice Lodha committee after Justice Mudgal findings comes as a breath of fresh air, but only just! There's more muck fr Crkt 2 breathe afresh! [sic]", commented Bishan Singh Bedi on Twitter.
"Momentous day not just in Indian but international cricket. Tremors will be felt everywhere." - Cricket commentator and pundit Ayaz Memon tweeted.
"Whatever needs to be done to get complete trust of the fans in the game has to be done. Fans make or break this game. Penalty may seem harsh on some players but it would be a small price to pay to get complete trust of the fans back in the game." said Sanjay Manjrekar on Twitter.
N Srinivasan tries to wash his hands off the IPL verdict and tells reporters he has nothing to do with Chennai Super Kings.