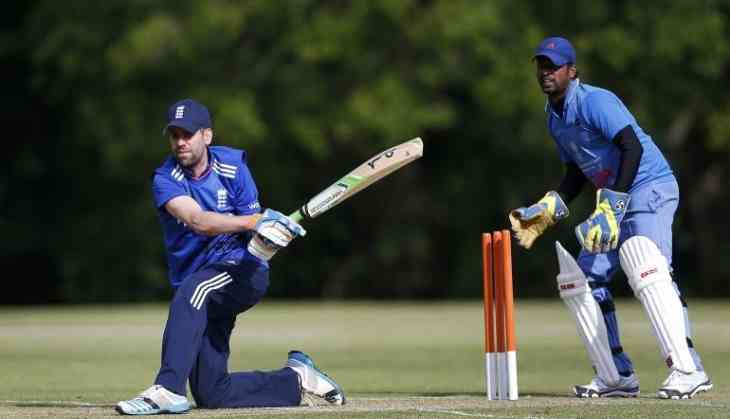 Goa is gearing up to witness the blind cricket triangular series between India, England and Srilanka, slated to commence on Monday at the Goa Cricket Association Alto Porvorim. The finals will be played on 13th Oct 2018.
The triangular series is organized by the Samarthanam Trust for the Disabled and Cricket Association for the Blind in India (CABI).

While speaking about the series, Mahantesh G.K., CABI president said, "25 to 30 years ago there was barely an opportunity for blind cricketers to follow their passion for the game. It was only in 1988 that we got access to a special cricket ball meant for the blind. Three decades later, the situation is much different."
"In India, cricket is a passion and it's the same for blind enthusiasts of the game too. For us, a cricket commentary lets us imagine and enjoy the game, even though we cannot see. Stepping onto a cricket pitch is like a dream come true for cricket enthusiasts and therefore this series means so much to us all. We look forward to seeing audiences in the stand supporting the exceptionally talented teams," Mahantesh added.
Daya Pagi, the secretary of the Goa Cricket Association (GCA), "The GCA is delighted to host the series in Goa. The international teams are extremely talented and we urge the audiences to come forward and support the sport and players in large numbers."
Earlier, India and England played a three-match bilateral series in Bengaluru, which began on October 2. India won this series by 2-0 and the third match was abandoned because of rain.
The rules of blind cricket are based on the standard laws of cricket with some essential modifications. There are a total of 11 players in each team, at least four of them are totally blind (classified as B1), three partially blind players (B2) and up to four partially sighted players (B3).
The major adaptation is the ball, which is significantly larger than a standard cricket ball and filled with ball bearings to provide audible sound. Verbal signals are widely used both by umpires and players, in particular, the bowler must shout "play," as he releases the ball.