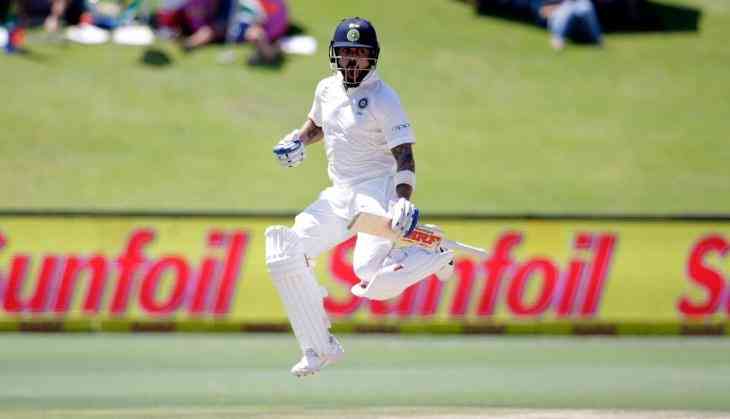 Indian skipper Virat Kohli said after losing in Centurion that due to the failure of the batsmen, his team lost the series against South Africa. India suffered a defeat by 135 runs on the fifth day of the second test match, defeating the three-match series 0-2. The Indian team lost the first Test match by 72 runs in Cape Town.
Defeated captain Kohli appeared to lose his temper at the press conference. On the question of feeding his arbitrarily playing XI in the Centurion Test, Captain Kohli told reporters,
"If we had won this, was this the best 11? We don't decide the 11 according to results. You are telling me that you could have played the best 11. You tell me the best 11 and we will play that," the skipper went on.
Indian captain Virat Kohli is angry after defeat in Centurion..Fighting with South African Jouno says I am here to answer not to fight.#SAvIND #Centurion #Kohli #FreedomSeries #India #BBC #SouthAfrica pic.twitter.com/KzTdRa8MFf

— Sultan Mehmood Khan (@smk_77) January 17, 2018
"I am saying the loss obviously hurts but you make one decision and you got to back it. We don't sit here and say if you will fail in one game, you are not good enough to be at this level. Didn't we lose in India when we had the best 11 there?"
"Whoever is picked should be good enough to do the job for the team. That is why we have got such a big squad. They are good enough to be at this level but you need to do that collectively as a team. You can't pinpoint and say which is the best 11. We have played with teams in the past which have looked really strong and lost." "I am saying the loss obviously hurts but you make one decision and you got to back it. We don't sit here and say if you will fail in one game, you are not good enough to be at this level. Didn't we lose in India when we had the best 11 there?"