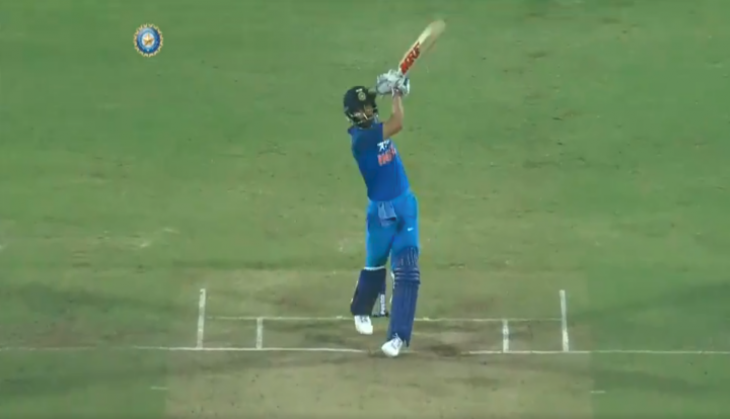 Team India skipper Virat Kohli is on the stand to break yet another record set by legend Sachin Tendulkar and now all the hope on Virat Kohli for the match against New Zealand. The team India will be playing their third match in the World Cup against New Zealand, while it will be Kane Williamson's team fourth match.
Both the teams are currently unbeaten sides and finally one of them will get first defeat. Virat Kohli is just 57 runs short of crossing the 11 thousand runs mark in ODIs. He will be the eighth batsman to cross the 11 thousand milestones and with this, he also becomes the third Indian to get the record followed by Sachin Tendulkar (18,426 runs) and Sourav Ganguly (11,363 runs).
And If Kohli manages to milestone against New Zealand on Thursday, then Virat will be the quickest batsman to reach the milestone with 222 ODI innings. Earlier this record is in the name of God of Cricket, Sachin Tendulkar. Not just Sachin, if Kohli made 57 runs then he will also surpass Yuvraj Singh to be the sixth highest scoring Indian batsman at World Cups. Presently, Kohli has 687 runs in 19 innings with two centuries and two half-centuries.
In the world cup 2019, Virat Kohli has played two innings and has scored 18 and 82 runs so far. Against South Africa, Virat Kohli only scored 18 runs and got out. However, he covered it up with innings against Australia while scoring 82 runs when the team needed the most.
Also Read - Good news! Shikhar Dhawan to come back in World Cup squad before England clash