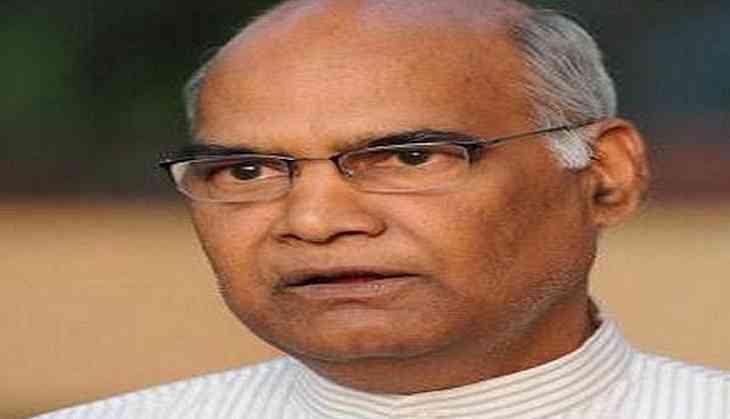 The highlight of the Melbourne leg of President Ram Nath Kovind's three-day visit to Australia was to be his presence at the India vs Australia T-20 cricket match at the historic Melbourne Cricket Ground (MCG) but gathering clouds this morning indicate that the game could be a washout.
Smarting after a narrow loss in the 1st match, the Men in Blue were hoping to register a win this evening, which would have been spectacular in the presence of the Indian President.
President of India's official twitter account also outlined the significance of President Kovind witnessing the International cricket match live and wrote, "While he will only watch a few minutes of play at the MCG #PresidentKovind will become the first President of India to see an international cricket march live abroad. Coincidentally Australia was the first country the Indian cricket team toured after Independence, in 1947-48".
President Kovind too seems to have cricket on his mind lately. In almost all his speeches since he landed in Australia, he has used the cricket metaphor quite liberally, drawing applause from appreciative audience which included the Prime Minister of Australia.
President Kovind warmly said that the Australian cricket team was a favourite with Indians specially when they competed for the Ashes but only not when playing against India.
"They say cricket is a metaphor for life, but it is also a metaphor for business," expanding that those Australian cricketers who understand local conditions in India adapt to it and don't "fall for spin" are the ones who succeed. He went on to welcome Australian businesses to India saying "the pitch is ready."
Watching the swashbuckling Virat Kohli and his boys in action would indeed have been a swishing sixer for a successful visit where the President made an impressive pitch on the India story. Maybe Australian weather gods will be kind this evening.
The President earlier today landed in Melbourne for the final leg of his state visit to Australia. He will also hold talks with the Governor of Victoria, following which, he will deliver an address at the University of Melbourne.
-ANI