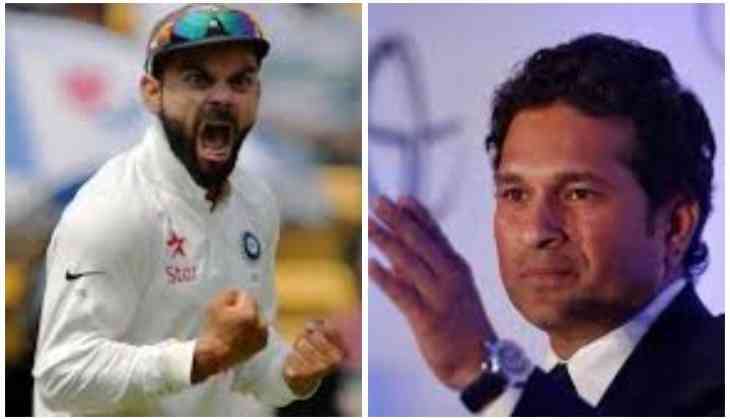 Australian coach Justin Langer recently criticized Virat Kohli for his aggressive celebration in the ongoing Test match between Australia and India. Langer said, if his players were to celebrate wickets like Indian captain Virat Kohli does, they would be seen as "the worst blokes in the world".
Langer also took a dig at Indian legend Sachin Tendulkar's comment on the current Australian team. Sachin tweeted, "Team India should make the most of this situation and not lose their grip. The defensive mindset by the Australian batsmen at home is something I've not seen before in my experience".
The comment did not go well with coach Langer, who attacked Sachin by saying, "Guys that had great Test match experience and they knew their game, were comfortable in their own skin and they knew what to expect. "Whereas we've got a team at the moment who are very inexperienced in Test match cricket, particularly our batting side."
Sachin Tendulkar who has played 200 Test matches for India has played his first match against Australia in 1991 and his last one in 2013.
India and Australia are currently playing a four-match Test series. The first Test is being played at Adelaide that started from December 6. India made a struggling 250 runs in their first innings while Australia were bowled out for 235 runs. Cheteshwar Pujara played an important role helping India reach 250 by making an amazing 123 runs when he got run-out by Pat Cummins.
For Australia Travis Head played a match saving innings by making 61 runs at stumps on Day 2 but this morning Mohammed Shami took his wicket at 72 runs. India's Jasprit Bumrah and R Ashwin took 3 wickets each while Ishant Sharma and Mohammed Shami got 2 wickets under their name.
India started their second innings on a good note when Murali Vijay and KL Rahul made their first 50 runs partnership outside home. But Rahul lost Vijay in the 18th over off Mitchell Starc's ball. KL Rahul was looking good today after a streak of poor performance but he lost his wicket on 44 runs.