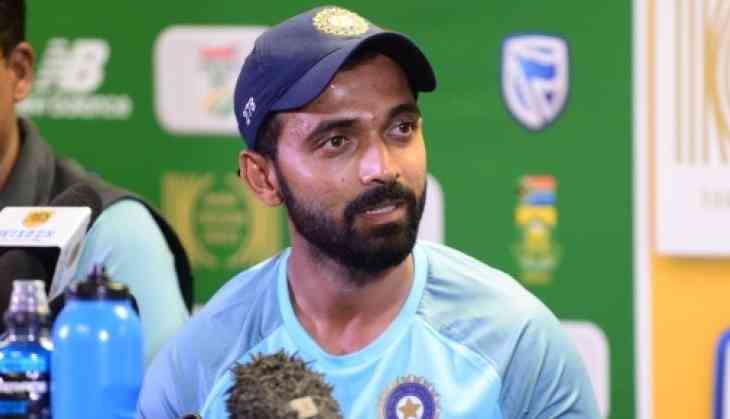 Ajinkya Rahane who played his last ODI against South Africa in February last year feels that he deserve more chances in the nationals squad. Rahane is still optimistic about his 2019 World Cup selection. Rahane who was ignored for the upcoming ODI series against Australia wants more chances consistently.
"I am aggressive as a batsman but by nature I am an introvert. I don't like to talk too much, I prefer to let my bat speak but sometimes it's important to speak the truth," Rahane said. "I have believed the team always comes first and I have always respected the team management and the selectors' decision and I will continue to do that," Rahane added.
Rahane opened the innings against West Indies and in the home series against Australia but was demoted down the order in South Africa. When asked if he felt letdown by the decision, Rahane said, "If I feel let down, my mindset will turn negative, so I don't really think that way. I leave that decision to the selectors because they are the best judges."
Rahane may not be in the scheme of things when it comes to white-ball cricket but he has played a lot of Test cricket for India recently. Rahane was part of the Indian squad that won their first bilateral Test series in Australia earlier this year. Rahane averages 40.56 in the longer format and its his best in comparison to shorter formats. But Rahane is still hopeful for his chances in 2019 ICC World Cup.