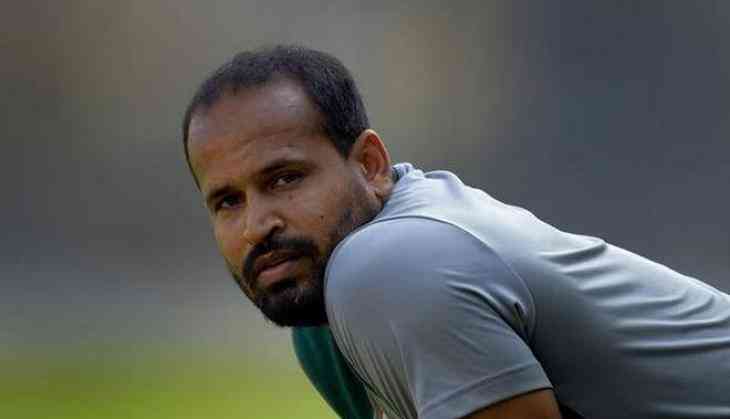 Ahead of team India's campaign opener in the World Cup 2019, Yusuf Pathan has manifested his confidence in the team, saying that Indian team's display in the last few years has been really good and players too are in great form.
"I wish 'Eid Mubarak' to everyone. Indian team's preparation has been very good and they have been playing very good cricket in the last many years and also all the players were in good form during the IPL. It is a big tournament. Inshallah, they will do good," said Pathan.
India will be playing their first match of the World Cup against South Africa, who are playing their third match of the competition. However, South Africa's form has been dismal in the tournament as they come from back to back loss against England where they lost by 104 run, followed by a 21 run defeat against Bangladesh.
South Africa desperately will be looking for a come back in the tournament, but nothing seems to be working for them. Hashim Amla and Lungi Ngidi missed their last match against bangladesh as Amla faced a blow to the head in their match against England, while Ngidi suffered a hamstring injury. Furthermore Dale Steyn has also been ruled out of the World Cup with a shoulder injury
Virat Kohli led team India, who are the favourites to win the World Cup, have a strong squad along with World Cup winning captain MS Dhoni.