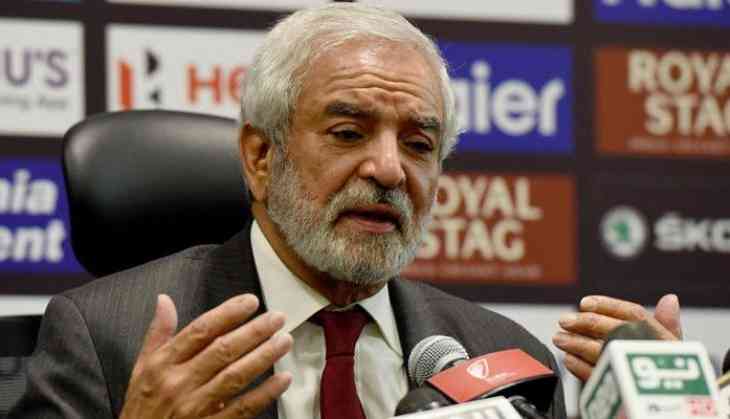 India and Pakistan are set to lock horns at the World Cup 2019 on Sunday at Old Trafford cricket ground, (PCB) Pakistan Cricket Board chairman Ehsan Mani has insisted that the controversy surrounding Dhoni's gloves will not have any effect on the upcoming India and Pakistan match, although India vs Pakistan has never left room for disappoitment, but Dhoni's gloves incident has definitely added fuel to the much awaited clash this time around.
The camera had spotted Army emblem on Dhoni's gloves during India's campaign opener against the proteas, which had created a lot of fuss among the cricket fraternity and the fans on social media. However the ICC was quick on looking into the matter. The ICC then asked BCCI to stop Dhoni from wearing those gloves. The BCCI supported Dhoni at the begining but eventually had to kneel before the ICC's final verdict.
That being so, MS Dhoni did not wear the gloves with the emblem when he came out on the field against Australia. Mani has now asserted that Pakistan will not react in responce to the gloves. There were reports that pakistan team wanted to celebrate in a different style after taking wickets against India. However, the PCB rejected the request. Mani has now said that the Pakistan team will only focus on cricket and not gestures.
"You won't get any spillover from the Pakistan side. They are there to play cricket, full stop. We don't need to make gestures. I have always seen cricket as a tool to create goodwill and better understanding. We should keep it like this. It's a sport. It's a gentleman's sport. That's how it should be," said Mani.
The PCB chairman also slammed World Cup broadcasters Star Sports for their promotion of India vs Pakistan match. Asking the Broadcasters to behave like ICC broadcasters and not Indian broadcasters.