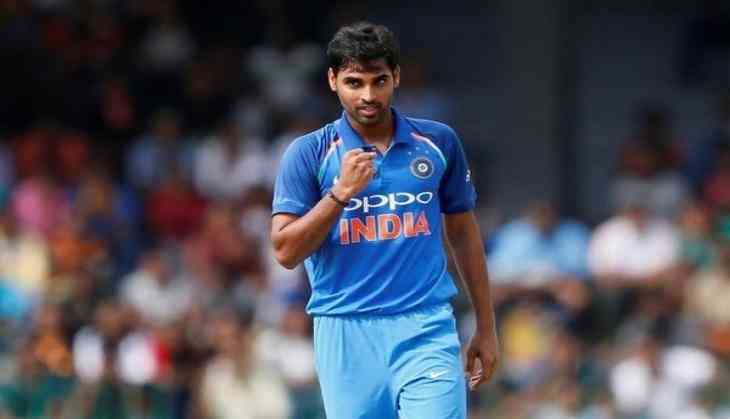 India will face Bangladesh in their World Cup match at Edgbaston this afternoon, reckoning the wicket condition of Egdbaston, there are distinct possibilities that team India will be making two changes in their playing XI.
Bhuvneshwar Kumar, who got injured during the match against Pakistan is fit and ready to go, their is high possibility that Bhuvneshwar Kumar will be featuring in the playing XI as team India understands the risk of having two spinners. Yuzvendra Chahal or Kuldeep Yadav might be rested, a BCCI source told ANI.
Other change that the Indian fans could witness is Ravindra Jadeja or Dinesh Karthik coming in place of Kedar Jadhav.
Batting coach Sanjay Bangar, in a pre-match press conference ahead of the bangladesh clash said that the management will be open to various combination as India is well aware of the conditions at the Egdbaston.
"We know the wicket and ground dimensions really well. We would try to learn from the match against England. We will assess the things that went wrong and try to execute our skills better against Bangladesh," Bangar said.
"The team management will be open to various combinations in the next match. We will look at the wicket and the ground dimensions. We will look at Ravindra Jadeja coming in," he added.
If India beats Bangladesh, India will secure their place in the semi-finals of the World Cup 2019.