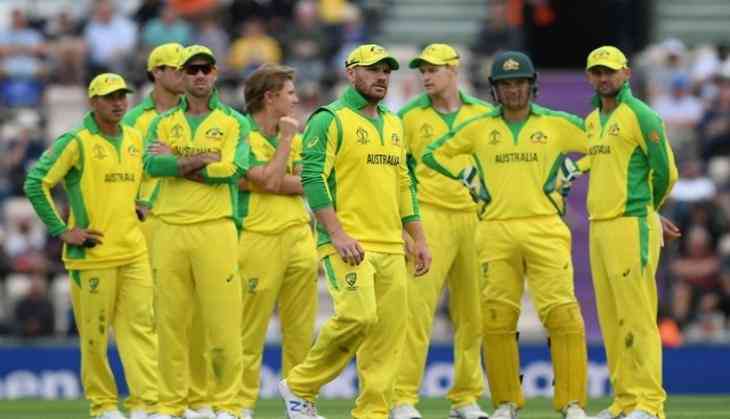 Possible XI for Australia for the match against Afghanistan in Bristol:
David Warner: If he has recovered from the injury, then David warner would make his return to Australia playing XI after a year. He made his intentions clear with a heroic IPL this season and the practice match against England must have handed him the confidence to go ahead and make a statement.
Aaron Finch: The Austrailan captain has made it clear that he would open the innings to keep the left-right combination alive and now, the plausible option is Usman Khawaja would drop a place down and bat at No.3. Finch will take inspiration from his brilliant outing against Pakistan in the UAE and try to emulate the same form in the World Cup.
Middle-order
Usman Khawaja: His fluent 89 against Sri Lanka despite suffering an injury to his head was a testament of his hunger. However, his innings would hardly help him get the opening slot as Warner is slated to make a comeback as an opener. Although Khawaja has a terrible record at the position, his recent reinvention as a batsman would keep him in good stead as compared to Shaun Marsh at the position.
Steve Smith: Don't boo him, otherwise he will score another century. English fans' attempt to get under Steve Smith's skin had a terrible bearing on them as the former Australian skipper silenced them with a well-compiled century. He will be back to international cricket tomorrow and don't be surprised if he unleashes another century of the same quality.
Shaun Marsh: With Steve Smith and Khawaja holding the reins of No.3 and No.4, Marsh will be the floater in the side. Considering he is a good player of spin bowling, he will be one of the major forces to counter the likes of Rashid Khan, Mujeeb Ur Rahman and Mohammed Nabi. Rest assured, his record in England will keep him in good stead for the game.
All-rounder
Glenn Maxwell: There have been a number of reasons to suggest that Maxwell is going to be the star for Australia in this tournament. The wickets are suitable to his brand of cricket and once he gets going, it will be hard to stop him.
Marcus Stoinis: The combo of Maxwell and Stoinis is a God-send for Australia considering the impact the duo can add to the batting line-up. Nathan Coulter-Nile is likely to sit out and in that case, Stoinis will have a bigger role to play. His impact has never been quarantined in the Aussie line-up for the simple fact that he can bat and bowl with equal efficiency.
Wicket-keeper
Alex Carey: Carey is not the most in-form batsman in the Australian team but he will make it to the team on the basis of his wicket-keeping. Considering even Pat Cummins can bat, there will be less pressure on him, but if he can take inspiration from his Big Bash form, then he can be the most destructive batsman even.
Pacers
Pat Cummins: The tearaway quick has been at his intimidating best in the last one year or so and will spearhead the attack in tomorrow's encounter. With the county ground in Bristol being a low yet a high-scoring ground, Cummins will be posed with a challenge, but he is too good a bowler to be bogged down by all that.
Mitchell Starc: He might have lost that lethality that had once made him the major swing bowler in 2015 World Cup, but Starc is good enough a bowler to make a statement straight away. He would've loved to have played more matches ahead of the World Cup, but given that is not an option anymore, hope Starc pulling off something new, yet something vivacious.
Spinner
Adam Zampa: The leg-spinner has spun a web around India in their return journey to the Asian nation last March, and that only goes on to prove his effectiveness in white-ball cricket. Considering England will produce decks batting-friendly in nature, Zampa will have the onus on his shoulder