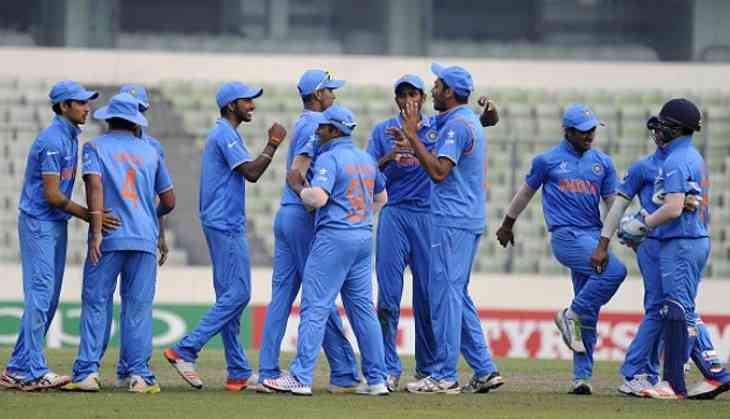 ICC Under-19 World Cup 2018
India, Pakistan and Australia have reached the quarterfinals in the Under-19 Cricket World Cup 2018 tournament. In this way, cricket fans can find many exciting matches in this knockout stage.
Australia, Papua New Guinea and Pakistan won their place in the Under-19 World Cup quarter-finals after registering a victory over Sri Lanka.
According to the agency, Australia defeated PNG by 311 runs, where the former champions entered the quarter-finals of Group B along with the top-ranked India.
Along with this, former champion Pakistan was also successful in doing so, defeating Sri Lanka by three wickets in group D match. The Sri Lankans were reduced to 188 in 48.2 overs and Pakistan achieved the target of 6.3 overs.
Pakistan will now have to wait for the results of the match between Afghanistan and Ireland in Whangarei on Saturday, which will decide whether they will stay in the top or second place in the group.
The three teams have now been associated with Afghanistan, England, New Zealand and South Africa, while the match between England and Canada on Saturday will decide whether Bangladesh team will arrive in the Super League Quarterfinals, starting Monday.