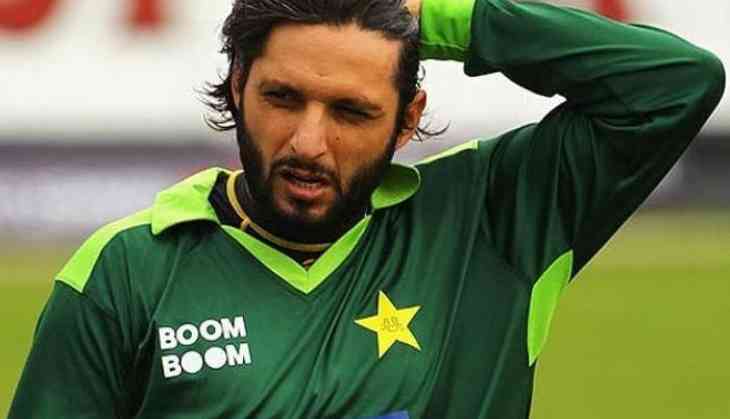 Pakistani batsman Shahid Afridi who is known for his destructive batting style tweeted something on April 3 that did not go well with India. Afridi apparently supported Pakistan sponsored terrorism and also spoke of the presence of Indian Army in India Occupied Kashmir, terming the presence of the Indian army in the region, brutal.
He went to say that the freedom of the common people has been snatched from them and they have been subjected to the oppressing army rule. He also expressed surprise over the inability of the international forums like United Nations to control the killings and atrocities being exercised over the citizens of the region.
Appalling and worrisome situation ongoing in the Indian Occupied Kashmir.Innocents being shot down by oppressive regime to clamp voice of self determination & independence. Wonder where is the @UN & other int bodies & why aren't they making efforts to stop this bloodshed?

— Shahid Afridi (@SAfridiOfficial) April 3, 2018
However, when asked to clarify his statement, Shahid Afridi subsequently asked, as to why are people getting killed in the area under conflict. Afridi further said that India and Pakistan being wise nations have the ability to solve the problem on the table.
Afridi also added that the people of Kashmir should be asked as to where do they want to go? Do they want to be liberated from both the nations? Do they want a separate nation of their own? He said that, both the nations need course-correction. Afridi said that he is against terrorism and atrocities of any kind, anywhere. Making his point clear, he said wherever there will be exploitation, He will oppose it.
However, when he was asked, whether he would post a tweet against fundamentalist leaders of his country like Hafiz Saeed, Afridi answered saying I am no politician. Why should I make a comment about him?