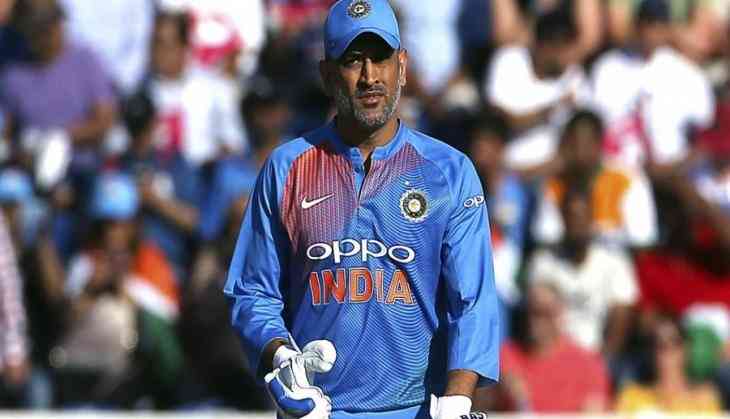 There has been lot of speculations about the future of MS Dhoni's cricketing career, Dhoni who is playing his fourth World Cup, has not been in good form. While some say that he could be playing his last tournament, but according to experts MS Dhoni would continue to play for team India even after the World Cup.
Accorcing to ABP news reporter, who confronted MS Dhoni with retirement question said that Dhoni, in is inimitable style answered that he himself doesn't know when will he be retiring.
"I don't know when I will retire. But a lot of people want me to retire before tomorrow's game," Dhoni told ABP News.
The report further said that the people in above statement are not related to the Indian team or management. Instead it was claimed by the clannel that MS Dhoni was referring to people in the media who kept making gusses about his future.
According to PTI's report, India's last game in the World Cup could well turn out to be captain cool's last match for the men in blue.
"You never know with MS Dhoni. But it is unlikely that he will continue to play for India after this World Cup. But since his decisions to quit captaincy from the three formats have been taken so suddenly, it is very difficult to predict at the moment," a senior BCCI official told PTI.
Nevertheless, India Today had confirmed these speculations as only rumours without truth.
Captain Virat Kohli and coach Ravi Shastri have been ardent supporters of MS Dhoni and his teammates have also displayed their support for him.
India will face Sri Lanka in their last league match of the ongoing World Cup 2019 to at leeds cricket ground.
AlsoRead:http://www.catchnews.com/cricket-news/rohit-sharma-virat-kohli-on-the-brink-of-breaking-major-milestones-166042.html
http://www.catchnews.com/cricket-news/ms-dhoni-s-birthday-what-celebrities-had-said-about-dhoni-in-past-166051.html