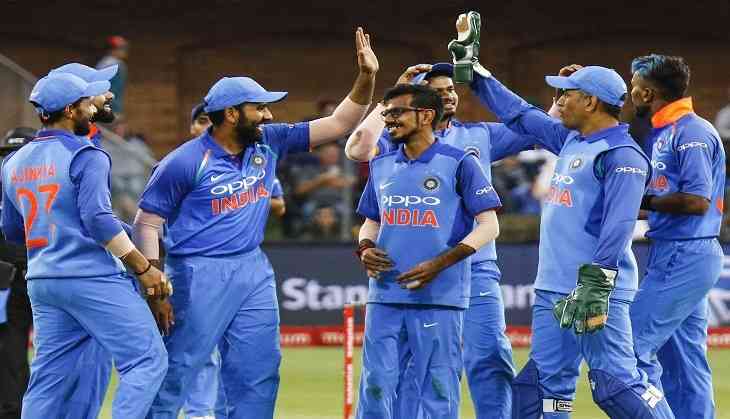 Virat Kohli's juggernaut departed to England with flying colours for challenging tour against Ireland and England starting next week on Friday.
Team India will play two day T20 international series against Ireland on June 27 and June 29 before they play a limited-overs series and Tests game against England.
India will play three T20Is games against England. They will then play three ODIs before the commencement of the high-profile five-match Test series.
Here's the list of milestones that Indian players can achieve
Indian skipper Virat Kohli needs 17 more runs to complete 2000 runs in men's t20 format, second Indian after Mithali Raj to achieve this milestone in overall T20 cricket.
Yuzvendra Chahal(143 wickets) needs seven more wickets while Jasprit Bumrah (145 wickets) needs five more wickets to achieve 150 wickets milestone for India in T20 format.
MS Dhoni(46) needs four sixes while Indian skipper Virat Kohli (41) need 9 sixes to complete 50 sixes in the T20 format for India.
The left-handed star batsman Suresh Raina(295 sixes) needs five more sixes to hit 300 sixes milestone in T20 format after Rohit Sharma.
Also Read: Even Virat Kohli, MS Dhoni, Sachin and Sehwag failed to break Shahid Afridi's world record