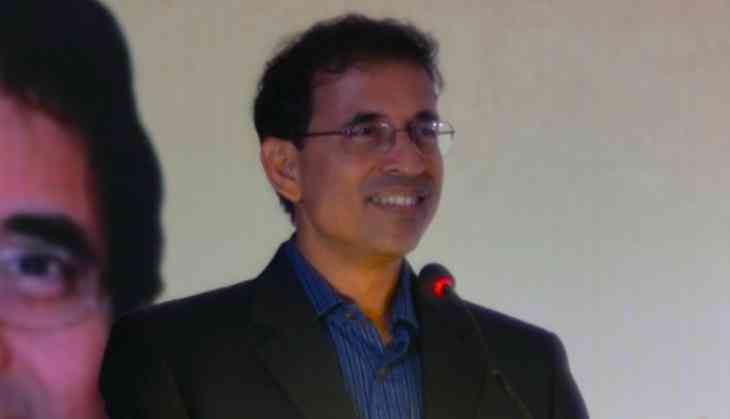 Harsha Bhogle, the famous cricket Analyst and commentator has come under the fire after he was targeted by the social media trollers for one of his tweets. The tweet was in relation with the final of the IPL, that CSK won defeating the Sunrisers Hyderabad yesterday.
Interestingly, Harsha Bhogle compared the victory of CSK of the script of a film that got the social media angry and he was faced with the heat from CSK fans. The users went on to ask him, "Why don't you clearly declare that the matches in the IPL are fixed"? Also, they said, You are saying this only because CSK has won the title, had it been SRH, the match would not have been a script for you.
From the headquarters of the film industry, come the finest scripts!! #Chennai. #CSK

— Harsha Bhogle (@bhogleharsha) May 22, 2018
However, Later, Bhogle got in defensive mode and said he is being misinterpreted and he did not want to say that IPL matches are fixed.
Bhogle said "Chill guys. When someone plays well we say "wow, what a script he is writing!". When a star plays well consistently we say "who writes his scripts!" And so, read this tweet as "wow, CSK, you are playing these matches better than anyone else"
Chill guys. When someone plays well we say "wow, what a script he is writing!". When a star plays well consistently we say "who writes his scripts!" And so, read this tweet as "wow, CSK, you are playing these matches better than anyone else". https://t.co/bXrYigzrib

— Harsha Bhogle (@bhogleharsha) May 22, 2018
Here are some of the reactions that followed Harsha Bhogle's tweet:

Twitter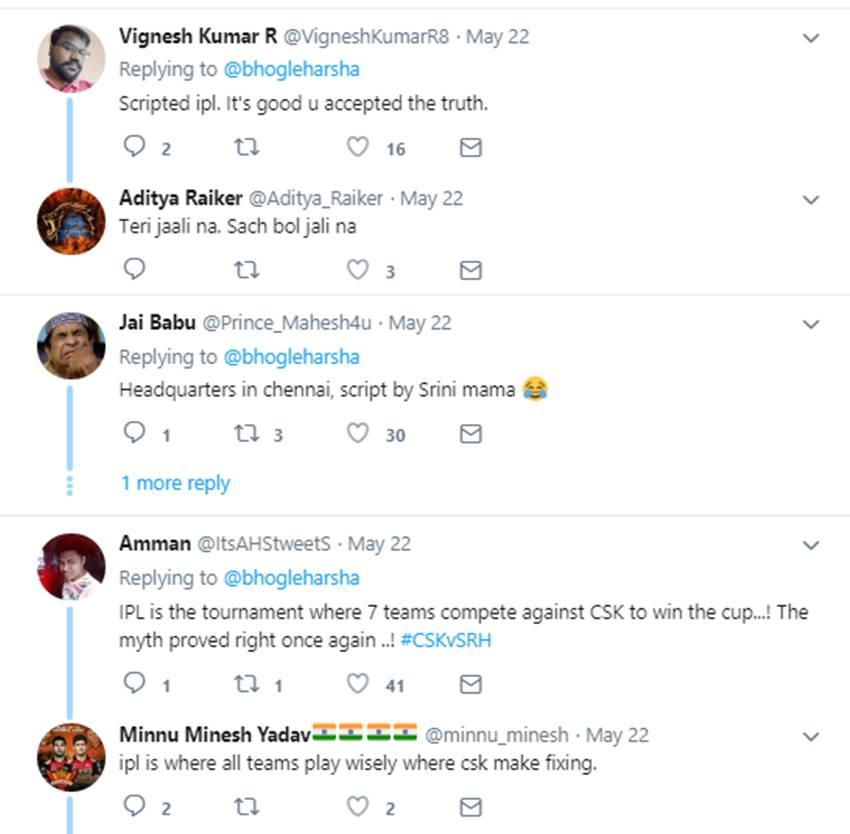 Twitter
Also Read: CSK vs SRH: Dhoni reveals his secret to success