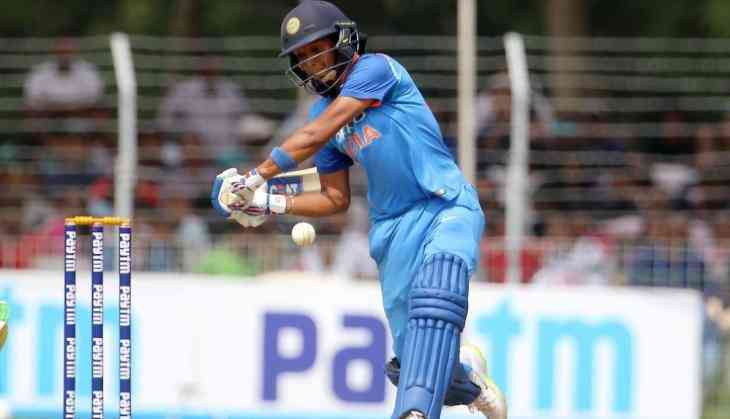 A shocking news for Harmanpreet Kaur's fans that Punjab government could demote her from the rank of Deputy Superintendent of Police (DSP). Yes, Indian women's T20 skipper and Arjuna awardee would get terminated from the position of DSP that she has been awarded. The decision likely to be taken for her fake graduation degree.
Because of her fake degree, the Punjab government to demote her as a constable in the Punjab Police. However, she has been appointed as a Deputy Superintendent of Police (DSP) before four weeks.
Meanwhile, Harmanpreet Kaur's manager told that Harmanpreet had not received any kind of official statement. According to the reports of Zee News, the manager said that 'We have not received any official letter from Punjab police regarding the termination of her job.' He also added that this was the same degree that she also submitted to the Railways too. He questioned that how it can be fake and forged?
When her fake degree controversy raised she snubbed the media persons. As per the reports of PTI, she had made the media to wait for her over an hour outside her vanity van during the event held in Mohali.
Later, she told that 'I am aware of it (controversy), the government is taking care of that. I am hoping for a positive response.'
Earlier, she has been assigned a job in Indian Railways but, later, relieved as she got a job in Punjab Police when she put in a request to join as DSP in Police department.
Watch Video:
Also read: Harmanpreet Kaur fake degree row: Shocking! Indian women T20 skipper demoted from DSP post