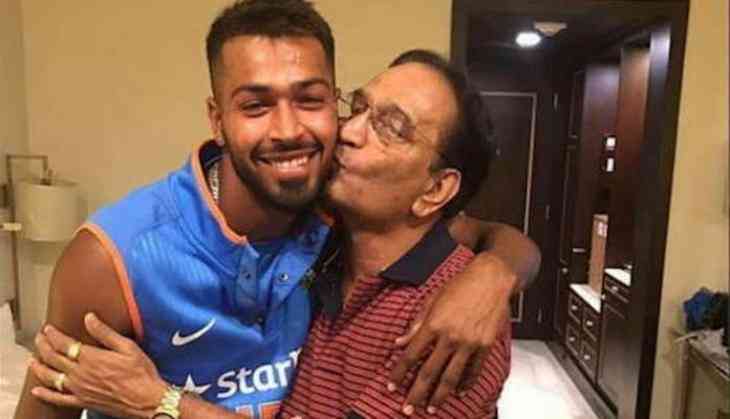 Indian flamboyant cricketer Hardik Pandya was seen discussing his struggling days. He also told about the problems that he has faced before cricket. Pandya who hails from Gujarat was speaking on Gaurav Kapoor's show 'Breakfast With Champions' and told about the problems he had to face before making debut in Indian Premier League (IPL). Pandya said that due to the outstanding EMI, he had to hide his car. The 24-year-old cricketer at the show revealed that he struggled for three years to fulfill his car's EMI. He also saved five and ten rupees for his car's EMI.
"I have struggled for three years. We used to save Rs 5 and Rs 10. I still remember in IPL, we got around Rs 70 thousand and we thought we would survive on it for some time. Because we were struggling for almost three years then. We had not paid EMI for two years. We were smart, we used to hide our car. We didn't want the car to go. Everything we earned in those three years was supposed to be saved for the car rather than having something new for us or buying something. It was just car's EMI and food that mattered to us at that time," he said.
His life changed when he started playing for Mumbai Indians and won the IPL title in his first year with the team.
"God is kind. My first year, we won the IPL and then I got a cheque of Rs 50 lakhs. From there, I got a car for free and I bought a new car as well. Imagine, three months back we were struggling and fighting for money and within three months I have Rs 50-60 lakhs in my pocket. It was all about saving at that time," he added.
All rounder Pandya said that our time changed later. My first year in the IPL. He also got a brand new car for free and in just three months his was having fifty-sixty lakh rupees with him.