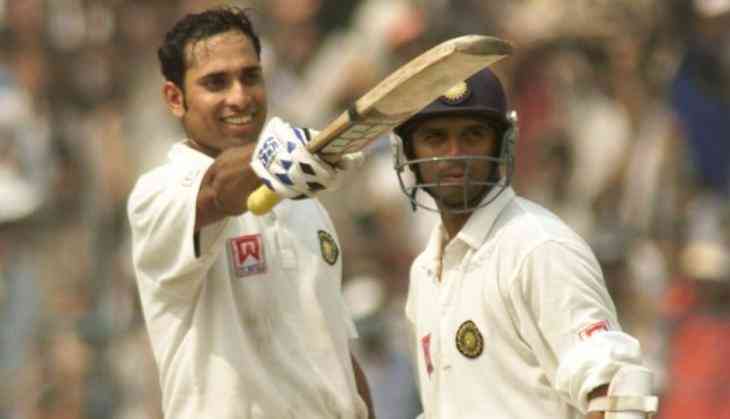 Happy Birthday VVS Laxman: His 281 runs against Australia is the best inning of the century
VVS Laxman was one the classiest cricketers of Indian team and there was a time when he proved that nothing is better than playing for your country. One of the most dependable cricketers and the perfect rival of Australia, VVS Laxman is celebrating his 43rd birthday today as he was born on 1st November 1974, in Hyderabad, Telangana.
Although, Very Very Special Laxman was born to a family of doctors and his parents also wanted to him to become a doctor, but he chose the path of cricket after leaving medical studies in the mid.
For his contribution to the sport, he had been honoured with the fourth highest civilian Padma Shri in 2011.
Although, we all know how Laxman started his career and how he became very very special for the Men in Blue, but today we are going to tell you a chapter of Laxman's life which was surely a big shot of his career and also for the nation.
🤣 Thank you very much for your wishes, Viru ! https://t.co/k5jGVsEJym

— VVS Laxman (@VVSLaxman281) November 1, 2017
The Indian cricket team was going through a bad phase after 1999 cricket World Cup and that South Africa match-fixing scandal. This scandal affected the Indian cricket to a great extent and there was a time when people even started hating the Indian cricket team.
Well, after the bad phase in Sachin's captaincy, the board decided to give the captaincy to Bengal tiger Saurav Ganguly and then they called Australian team to India to revive some interest in cricket back again.
It was the 2nd Test match against Australia at Eden Gardens, Australian team posted 445 runs in first innings and then India came to bat and got all out on 171 runs with the help of VVS Laxman's 59 runs.
The score gathered by India was so less that the host team was asked to follow on. Australians may have never imagines the thing that was going to happen next. VVS Laxman along with Rahul Dravid stood like a wall that separated Australia from victory.
After his 59 runs in the first inning, he got upgraded to the batting order and came to bat at 3rd position and what he played with Rahul Dravid on the cricket ground was surely a big shot. He made brilliant 281 runs on 631 balls and on the other hand, Rahul Dravid made 180 runs on 446 balls. In the end, India declared the inning on 657 runs.
Then Australia came to bat in the second innings and made 212 runs all out and with this India won the match by 171 runs. This performance of VVS Laxman was appreciated a lot and it is still remembered as one of the finest innings of all time.
Even in 2016, a panel of experts of Australian cricket sat together and announced that Laxman's inning was surely the best inning of the century.
Catch News wishes Very Very Special Laxman a very happy birthday.