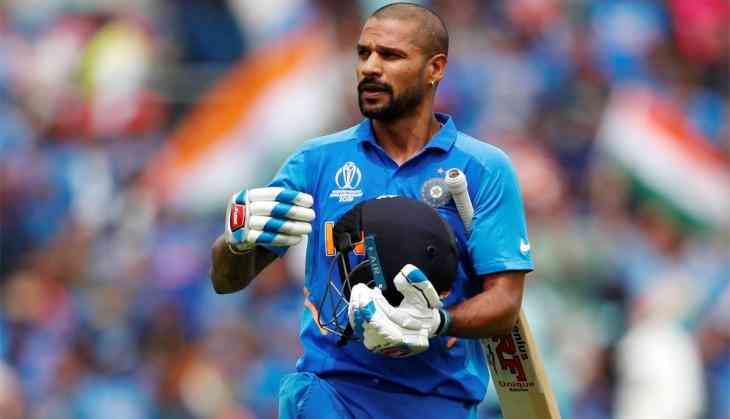 Team India's World Cup campaign has been derailed ever since their star opener Shikhar Dhawan fractured his thumb. But good news is coming in from team management that Shikhar Dhawan might come back against England if he recovers. India's batting Sanjay Bhanger in a pre-match press conference said that Dhawan will stay back with the team and his progress will be monitored.
Dhawan might play again in the World Cup if his finger recovers in time. Meanwhile, Rishabh Pant has been kept as a standby for India if needed. KL Rahul will be opening with Rohit Sharma, Sanjay confirmed and Vijay Shankar or Dinesh Karthik will be called in for number four position.
Shikhar Dhawan injured his thumb during India's second World Cup match against Australia which India won by 36 runs. Dhawan scored a brilliant century and won the man of the match award for his amazing performance.
India won their first match against South Africa by 6 wickets and will play their third World Cup match against New Zealand on June 13 at Trent Bridge. India will then play against their arch-rival Pakistan on June 16 at Old Trafford, Manchester.
Also read: After bashing AB de Villiers, Shoaib Akhtar has this to say about the former Protea