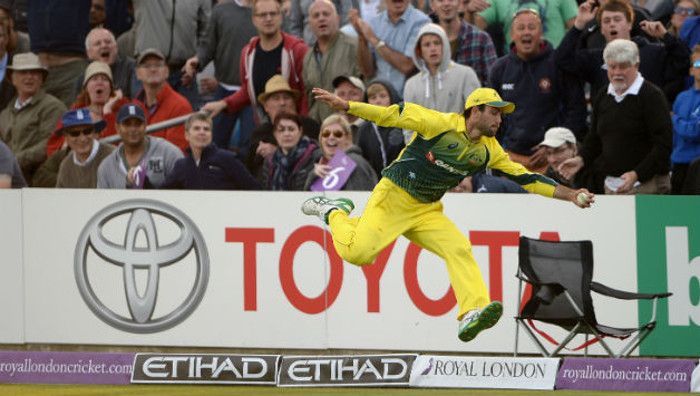 Australian swashbuckling all-rounder Glenn Maxwell has slammed the amended rule that deemed his spectacular catch during the fourth ODI against England as legal at Headingley.
Maxwell caught a jaw-dropping catch to dismiss Liam Plunkett after parrying the ball on the edge of the boundary, then jumping to regather the ball in mid-air.
However, the 26-year-old believes the fielder needed to ground his foot back inside the rope before securing the ball as the old rules dictated. Subsequently, the rule was amended in order to reward athleticism in the outfield.
"I don't think it makes a whole lot of sense," Maxwell was quoted as saying by ESPNcricinfo.
"I think you should have to get back into the boundary. I think if you look at the basketball rule. You have to jump from inside to throw it back in, you can't jump up in the air and catch it on the way back in.
"You've got to make sure your feet have landed inside the court and I think it should be the same in cricket.
"But while we're taking catches on our side it doesn't really bother me, but I know if I was a batsman I'd be pretty upset if that was the dismissal. You've just go to play the rules you're given."
England won the match by three wickets in the penultimate over to set up the series decider at Manchester's Old Trafford on 13 September.