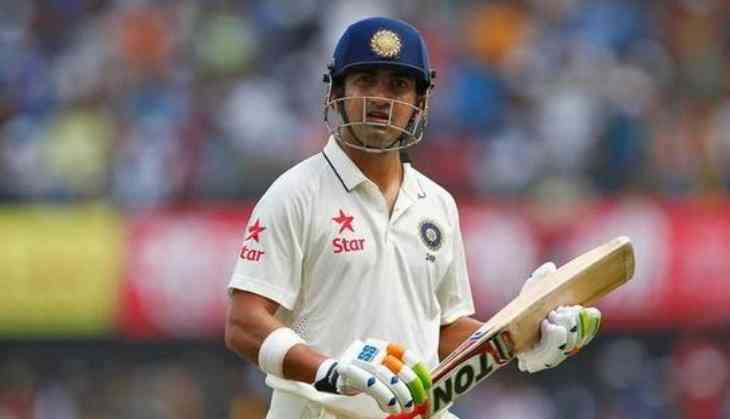 Delhi and District Cricket Association (DDCA) Administrator Justice (Retired) Vikramjit Sen has said that former Test opener Gautam Gambhir's appointment as the government nominee in the cricket body's managing committee can be questioned under conflict of interest clauses currently in place in the sport.
The DDCA is currently being administered the Delhi High Court-appointed Justice (Retired) Vikramajit Sen.
Justice Vikramajit Sen told ANI that the Ministry of Sports and Youth Affairs may have to reconsider Gambhir's appointment as he is still playing first-class cricket.
Justice Sen said, "They may want to reconsider the appointment because of the clash of interest."
The Lodha Committee recommendations on conflict of interest purview could be applicable in Gambhir's case as he is a part of the policy making body before retiring from the game.
Justice Sen, however, said Gambhir's appointment will not come into effect until the DDCA elections are over.
"Well, right now, they have to wait till the elections are over. The appointment doesn't take effect until the elections are held," he said.
"This is for them to decide whether a person who is still a cricketer would be an appropriate choice as a nominee," Sen said, adding, "In a manner of speech he will be becoming a judge in his own court, so that would become a conflict of interest."
The administrator further informed that if Gambhir were to retire, then may be his selection would be beyond criticism.
Gambhir on Friday announced his appointment on Twitter, saying, "Had the honour of adjusting fields at Ferozeshah Kotla. Time to adjust 'corridors' at DDCA to help restore its glory days. Honoured to be Government Nominee on DDCA Managing Committee. Thanks @Ra_THORe #humbled." (ANI)