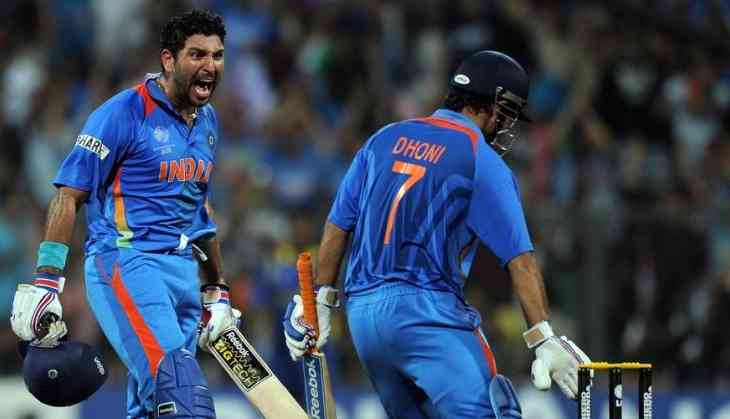 Former Pakistan pacer Shoaib Akhtar on Sunday stated that the Indian cricket underwent a change after Yuvraj Singh and MS Dhoni came into the team. Akhtar further added that the present-day Indian side led by Virat Kohli stands in need of match winners in the middle order such as these two to win ICC tournaments.
"Winning tournaments is one thing but staying at top is another. India is still the top-ranked Test team and is almost among the top teams in the limited-overs format. So, we should not base their performance only on their showing in ICC events," Akhtar was quoted as saying by PTI.
"Of course, they should win ICC events and they have to. This team, when the top four score, they win more often than not. But if they don't, then it is an issue. Another thing I noticed is that you need a match-winner like Yuvraj (Singh) or Dhoni in the middle-order," he further said..
"When we toured India in 1998, we always thought we would run through India after getting the top order. There was no match winner until Yuvraj came in, followed by Dhoni," Akhtar added.
"Then you started seeing change in results. Right now, the problem is lack of finishers," Shoaib Akhtar further opined.
The duo of MS Dhoni and Yuvraj Singh are given the credit for India's T20I World Cup triumph in 2007 and ODI World Cup victory in 2011. While the rest of the side including cricketers like Sachin Tendulkar, Virender Sehwag, Zaheer Khan and Gautam Ganbhir, also made outstanding contributions, things would not have been the same for the men in blue if Dhoni and Yuvraj were not there as the played the role of finisher for the national side in the middle order.
Also Read: Virat Kohli, Ishant Sharma laud Delhi Police for serving people during lockdown
Also Read: Coronavirus: Rohit Sharma applauds Mumbai Police, urges people to stay indoors