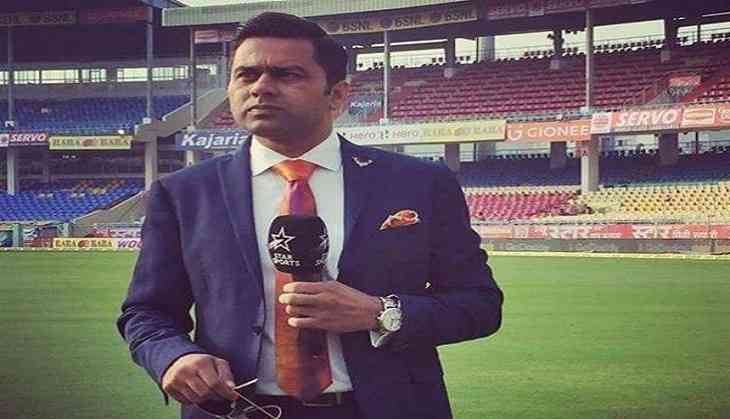 Former Indian cricketer and now commentator Aakash Chopra fiercely shut down troll who termed him as 'Mr chamcha of Virat Kohli' on social media. Chopra was called out by the user for praising Virat Kohli's catch but not doing the same when Manish Pandey took a one handed stunner in the second ODI.
In response, Aakash Chopra told the troll to get a life and indicated that he was commentating when Pandey took the catch and winded up saying that, "I don't tweet while commentating".
During the series deciding ODI match on Sunday, the Indian skipper pulled off an absolute stunner to dismiss Marnus Labuschagne at the M Chinnaswamy Stadium in Bengaluru.
The catch was even more pivotal because Labuschagne along with Steve Smith were threatening to propel Australia towards the target. The Indian skipper made two fine saves to keep Labuschagne at the batting end and then followed it up with a brilliant catch to send the Australian back to the pavillion.
Virat's endeavour brought an end to the 127 run partnership between Smith and Labushagne.
Aakash Chopra without any ado tweeted about the catch and pointed to Kohli's fine fielding before the catch. But that didn't seem to go down well with one Twitter user.
Also Read: Virat Kohli shatters MS Dhoni's massive ODI milestone as captain
Sorry. I pledge to tweet on every great catch taken in 2020. 😐
Get a life, dude. I was on commentary when Pandey ji took that catch and called it. And Praised it. I don't tweet while commentating. https://t.co/xVNikaQX4u

— Aakash Chopra (@cricketaakash) January 19, 2020
The catch proved crucial to India's cause as the hosts managed to keep Australia down to 286/9 in 50 overs regardless of a brilliant 132-ball 131 from Steve Smith.
Also Read: Virat Kohli pulls off an absolute stunner to dismiss Marnus Labuschagne in final ODI against Australia; Watch