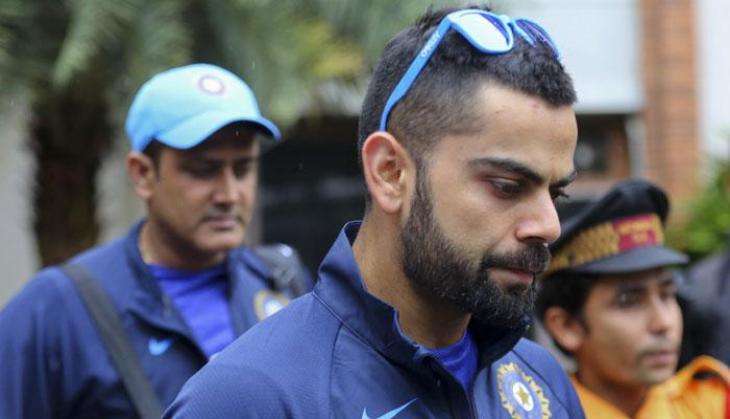 Emphasizing the need for adjustment according to different conditions, Indian head coach Anil Kumble has admitted that his side are focusing on changing their mindset from the Test mode to the shortest format of the game ahead of the two-match T20 series against West Indies.
"It is a mindset change and not easy to switch your focus from playing a Test series and coming into a T20 mode. It is something we need to change in our mind. Probably both bowlers and batsmen need to make adjustments. It is not easy, but all of us are professionals and they have played enough T20 cricket to adjust. It is something to focus on. It is more in the mind," the former skipper said.
Admitting that the Caribbean side would be tough to beat, Kumble observed that most of West Indies' star players were part of the Caribbean Premier League (CPL) and hence, it would not be difficult for them to switch from Tests to T20.
"West Indies are always a tough side and they are the World T20 champions. Also, some of the West Indian players may not have to make the switch from Tests to T20s because they are coming straight from the CPL. They are quality cricketers and they have shown how good they are. We had a tough match against them in the semi-final of the World T20 as well. So, we are going to encounter a quality side and we are aware of that. It is going to be a challenge," Kumble pointed out.
The 45-year-old, however, believes his side has done pretty well in last six months and, therefore, is hopeful that they would capitalize on it in the upcoming matches.
"Well, not really. I think rankings are of course in back of everyone's mind and we keep hearing about it where you're in terms of standings. But the critical point is you (have to) play some good cricket. Yes, the Test series victory was very good in West Indies. Even if you look at India's T20 record for India, the past six months, it has been pretty impressive, and that is something we would like to take forward in these games as well," he added.
n an attempt to popularise the sport in non-cricketing nations, the Board of Control for Cricket in India (BCCI) had earlier reached out to the West Indies Cricket Board (WICB) for a two-match series to be played at the Central Broward Regional Park on August 27 and 28 in Florida, USA.
Reflecting on the same, Kumble admitted that it was a wonderful initiative, adding that his side were really looking forward to these two matches against the Caribbean side.
"From an Indian perspective, we are really looking forward to these T20 games against the West Indies. It is a wonderful initiative to play in the USA and it is going to be a sell-out. We know that expats and the huge Indian diaspora want quality cricket to come to the USA. When we have played in the West Indies in the past, a lot of them have come over from USA to watch us play. This is a start of a new beginning," said the head coach.