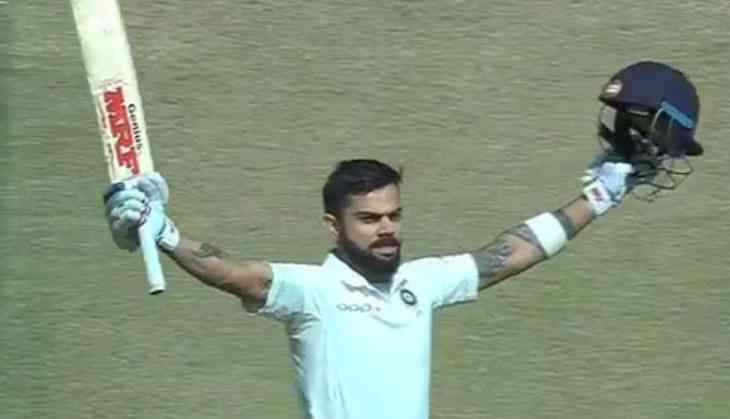 Australia captain Steve Smith has become the highest run-scorer in Test cricket in 2017. Smith achieved an unbeaten 102-run knock in the fourth Test of the Ashes series against England. Smith has scored 1305 runs this year. During this time his average was 76.76. He has left Cheteshwar Pujara of India behind in making the highest run this year. Smith is behind Cheteshwar Pujara, South Africa's Dean Elgar and Indian captain Virat Kohli.
Smith has scored six hundreds in this year's Test. Apart from Ricky Ponting, he has become the other batsman who has scored more than six centuries in a year. This is Smith's 23rd Test century and third in this Ashes series
He became the first captain to score three centuries in the Ashes series since 1938. Don Bradman did this before Smith. Along with this innings, Smith has completed his 3,000 runs in Test cricket in home (Australia). For this, he has only taken 49 inning. Bradman was fast at that point. Bradman took 37 innings to score three thousand runs on his turf.
Most Test runs in 2017
1305 Steve Smith
1140 Cheteshwar Pujara
1128 Dean Elgar
1059 Virat Kohli