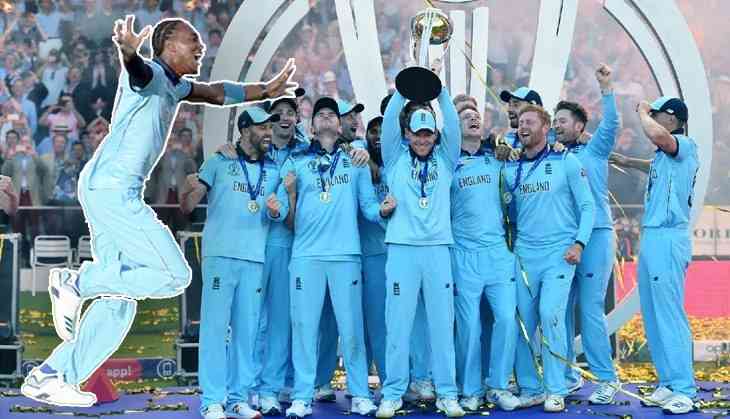 England cricket team led by Eoin Morgan became the first English team to win the World Cup. But do you know half the players in the team were not even English, including their captain Eoin Morgan? Morgan is Irish and played for Ireland cricket team before joining England's team. Morgan played the 2007 World Cup for Ireland.
Ben Stokes who was the main architect of the win was born in New Zealand's Christchurch. Stokes' father moved to Northern England to coach a local rugby team when he was young.
Another key player, Jofra Archer was born in Barbados and played his Under-19 cricket for West Indies. Jofra was included in the ODI team of England in April this year while he was in India playing for Rajasthan Royals in the Indian Premier League. Jofra made his debut against Ireland in June this year and won the World Cup in his first attempt.
England's explosive opening batsman Jason Roy was born in Durban, South Africa. He moved to England with his family when he was 10 years old. Jason Roy made his debut against Ireland in ODI cricket and against India in T20Is.
Both Moeen Ali and Adil Rashid are from Mirpuri community in England. Their family migrated from Mirpur in Pakistan Administered Kashmir.
England won the World Cup 2019 after defeating New Zealand in a nail-biting final. The first ever super over of ODI cricket was played in a World Cup final which England won. England became the third team after India and Australia to win the World Cup at home.
Also read: New Zealand born player helps England win their first World Cup against New Zealand