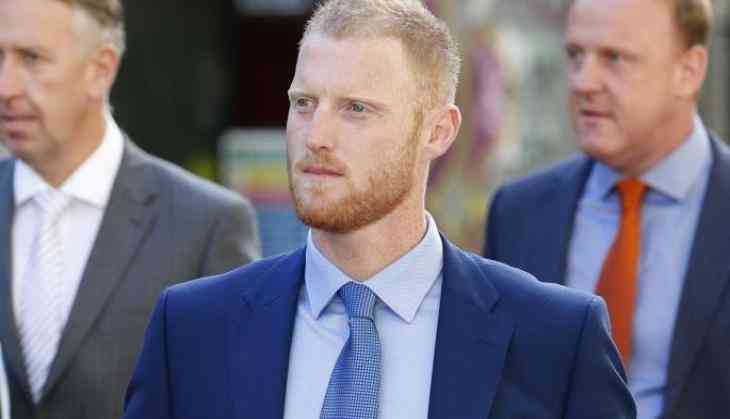 England cricketer Ben Stokes's has been found not guilty of affray after a fight near a Bristol nightclub.
However, the England all-rounder and his teammate Hales, who was never charged, could still face a ban from cricket after one of the most damaging scandals in the national game's history.
Facing the witness box for the first time during his trial for affray, the 27-year-old England cricketer Ben Stokes is accused of punching two friends, Ryan Hale, 27, and Ryan Ali, 28, during an alleged brawl in the Clifton Triangle area of Bristol on 25 September last year.
He also told to the jury that he had found it difficult to remember what happened when he was involved in a street brawl.
Ben Stokes has told a jury that he had drunk at least seven vodka and mixer drinks and "two or three pints" of beer during a night that ended in a street brawl.
The court also told that Ben Stokes mocked gay couple before brawl. Further Ben stokes said that he was protecting a fellow England player, Alex Hales, and a gay couple the pair had met earlier in the evening outside a nightclub.
England's all-rounder Ben Stokes is good at both batting and bowling, charged a fee of $1.95 million in the IPL player auction earlier this year as he waited to go on trial.
Also Read: India Vs England: Former Indian skipper Gavaskar wants this Indian cricketer to be dropped for third Test at Trent Bridge