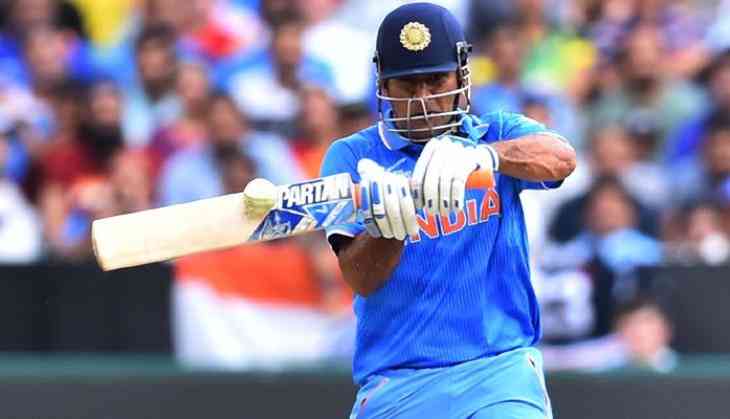 MS Dhoni running between the wickets
The Indian wicket-keeper batsman Mahendra Singh Dhoni who is known for his 'lighning stumping' behind the stumps was caught running like cheetah between the wickets.
Former Indian skipper is considered to be a fastest runner in the world when it comes to running between the wicket.
In a video shared by India's official broadcaster Star Sports has given some insight knowledge about the running of Dhoni between the wickets.
At the age of 36, the former Indian captain is still manages to stay one of the best running batsman between the wickets.
Later, the video went viral on social media and have created storm.
Outrunning @msdhoni seems impossible! Catch the analysis on his ⚡️-quick runs on #NerolacCricketLive on Oct 13 on Star Sports. pic.twitter.com/rPbtbmsKES

— Star Sports (@StarSportsIndia) October 11, 2017
In video of the T20I match that held in Guwahati against Australia, Dhoni picked up the stunning speed of 31 kmph while running between the wickets.
The speed later tuned out to be a personal highest speed running between the wickets record.
Recently, MS Dhoni had taken a running test at NCA and the cricketer completed his first run just in 2.91 seconds and he took only 8.30 seconds in completing his third run on the 20-meter field.