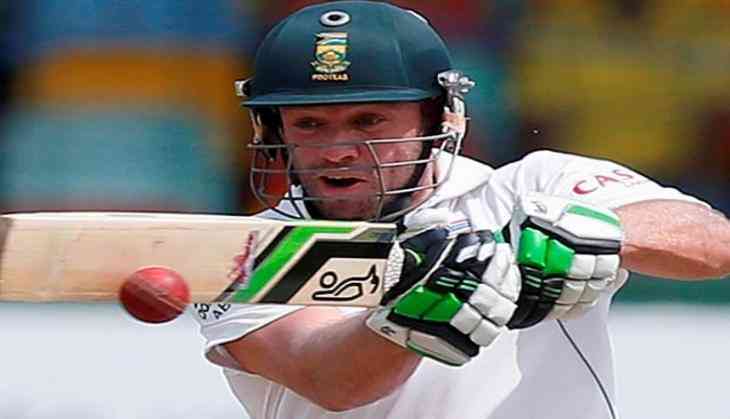 South Africa skipper AB de Villiers, who was in England for a T20 and Test series, has left the tour, saying that he would meet Cricket South Africa (CSA) officials in August to chart his future in international cricket.
Considered as one of the outstanding batsmen of his generation, De Villiers headed home after the Proteas lost the three-match T20 series against England 1-2 following their 19-run defeat in the third and final T20 in Cardiff on Sunday.
His decision comes ahead of the four-match Test series against the Joe Root-led side.
The 33-year-old had taken a break from Test cricket after being ruled out of the tour of Australia last year with an injury. He, however, planned to return to the format in September, when Bangladesh will tour South Africa.
And de Villiers insisted that he would like to know by then about his cricket future.
"I am going to meet with CSA ( Cricket South Africa) in August, and that will decide my (international) future. We will see what works for both parties," Sport24 quoted de Villiers as saying.
De Villiers, who struck a dashing 35 off 19 balls during the third T20, added, "We are not going to pick and choose games, but we are going to make a final decision about what happens for the next few years."
When quizzed about his next couple of months, the South African skipper said that he would like to spend some time with his family and is looking forward to welcoming the birth of his second child.
"I am going to spend a bit of time off at home with the family, I'm going to welcome my new youngster into the world, and obviously look to stay fit. I want to make sure I am ready for September, when Bangladesh come," he added.
De Villiers also reiterated his ambition to win the 2019 World Cup in England, however, adding the same is dependent on how the discussion with CSA went.
"It's my main dream to win a World Cup for South Africa, or to be part of it in one way or another. I don't even think it's in my hands, what is going to happen. I will wait until the final decision on the coach and things like that are made. Then, I can also have a chat with CSA to see where I am going to fit in," he said.
De Villiers has notched up more than 8,000 runs in 106 Tests, including 21 hundreds, two double centuries and 39 half-centuries. He has also amassed 9,319 runs from 222 ODIs and 1,603 runs from 76 T20I.
-ANI