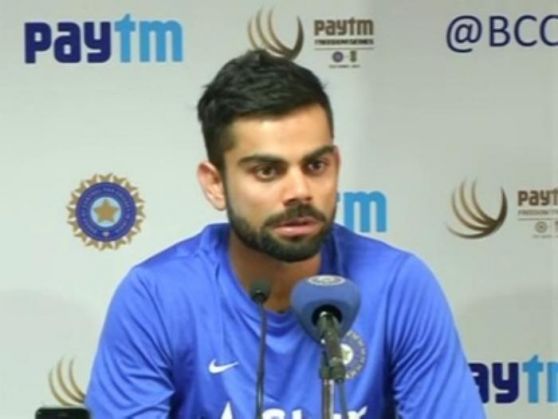 Indian Test skipper Virat Kohli has backed the introduction of day-night Test cricket and expressed that he hoped the experiment would work in reviving the dwindling interest in the iconic longer format of the game.
"It is a landmark Test," Kohli said. "It is a big experiment. It is a big step towards changing something in Test cricket. I hope it works. I hope it can be another option as well," the Test captain added on the eve of India's third Test against South Africa in Nagpur.
The 27-year-old star batsman also applauded both Australia and New Zealand for agreeing to play the landmark Test in Adelaide and said that every team should be ready to embrace the concept if it works.
"If it is officially put into place, it will be something different, something exciting. If this is a step towards improving popularity of Test cricket then I think every team should be ready for it," Kohli added.
In a seismic change to the traditional format, Australia and New Zealand are set to create history by playing the game's first-ever day and night Test with pink ball at the Adelaide Oval from Friday.
-ANI