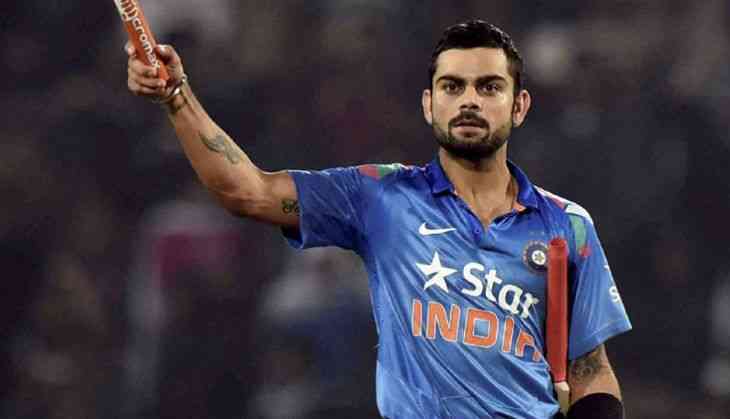 Indian skipper Virat Kohli on 21 August has added another feather to his cap by completing 4000 ODI runs in successful run chases during opening ODI of the five-match series at Dambulla.
Driving on Shikhar Dhawan's marvelous batting performace, team India registered a comfortable 9 wickets win in the opening ODI of the five-match series at the Rangiri Dambulla International Stadium.
Kohli scored an unbeaten 82 runs along with opener Shikhar Dhawan (132 not out).
Kohli has become the third batsman after Sachin Tendulkar and Ricky Ponting to reach the landmark in one-day internationals.
Tendulkar, chasing the target, has scored 5,490 runs at an average of 55.45. Whereas, Ponting has scored 4,186 runs at an average of 57.34 after Sachin.
Kohli, at number three, has scored 4,001 runs at an average of 100.02 runs so far.
Before this, captain Kohli continued to be the world's top-ranked One-day batsman in the latest ICC ODI rankings, released in Dubai on Friday.