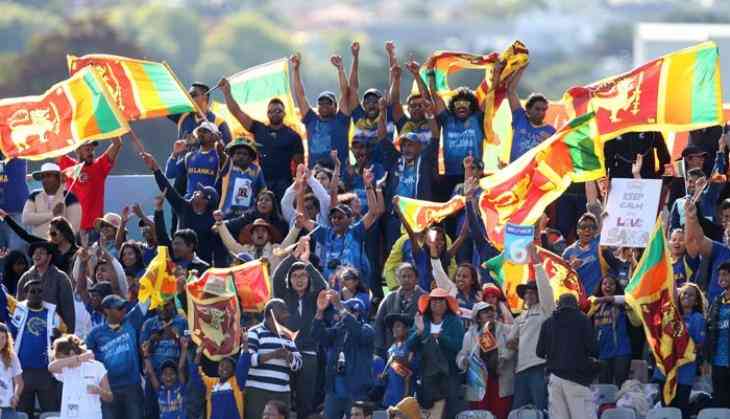 The consecutive Sri Lankan team defeat against India led to the eruption of anger in fans as driving on Shikhar Dhawan's marvelous batting performace, team India registered a comfortable 9 wickets win in opening ODI of the five-match series.
According to the reports of ESPN, a group of 50 fans had chanted slogans in front of Sri Lanka's parked bus.
Fans shouted, "we want our cricket back" and "no politics in cricket" until police stepped in and cleared the gathering.
The fans are now loosing their calm after Sri Lanka had clean sweep in the recently concluded test series against India and loosing first match of ODI series has added fuel to the fire.
Meanwhile, former Lankan captain Kumar Sangakkara stepped in and made his appeal to the fans via social media, "When we won, you celebrated with us, and when we lost, you grieved alongside us."
"When the team was struggling - when we were most in need - your love and support was our strength. Now, what our cricketers need is that same, love, support, patience and effort. Let's hope for the team's victory, and support them as one," added former opening batsman.
The Upul Tharanga-led side will have to win at least two matches to secure a place in the pinnacle 50-over competition by staving off the challenge from the West Indies. The cut-off date for direct qualification is September 30.
Sri Lanka is currently placed eighth with 88 points, 10 points more than the West Indies, which has an unenviable task in its aim of being among the seven top-ranked sides apart from host England to gain direct qualification.