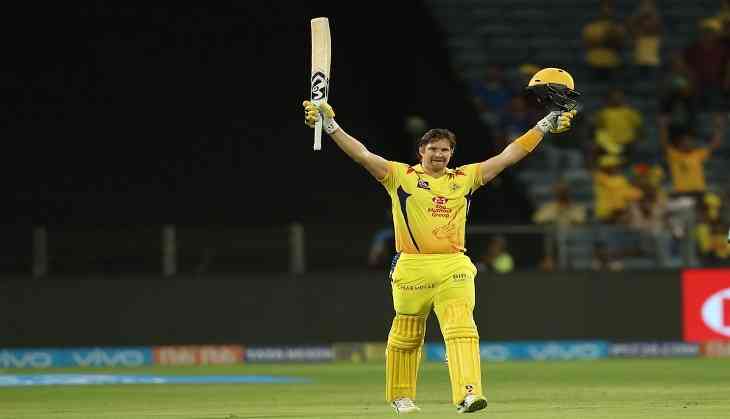 The clash between Chennai Super Kings and Rajasthan Royals was even more exciting as one of the most successful players in the IPL history, Suresh Raina returned to the CSK squad. Chennai Super Kings played against with Rajasthan after a gap of 4 days. Rajasthan Royals won the toss and elected to field first. Well, MS Dhoni's kings came on the field in full swing with their weapon on the war ground. The opening of the Super Kings was a super duper hit. CSK set a target of 205 in front of RR and bowlers blocked their rooms to take a run. Unfortunately, Royal bent their knee in front of Super Kings and lost the match by 64 runs.
The Super Kings opener Shane Watson played his impeccable inning and scored the highest century runs of the season. Watson hit 6 sixes and 9 fours and crushed the RR's bowler hard. The super kings super comeback player Suresh Raina also played justified inning in his first match. Well, CSK chased 204 runs making it more difficult for RR to chase. Rajasthan Royals Laughlin took 2 wickets while Shreyas Gopal snatches 3 wickets of Kings.
Rajasthan Royals hard slow start and lost its 2 wickets in four overs leaving fans hopeless. RR's Ben Stokes played well among other batsmen but failed to chase the score. Not only batsmen but CSK's bowler did it well, Chahar, Shardul Thakur, Bravo and Sharma took 2 wickets each of Rajasthan Royals and scared them to leave the ground. The RR's were all out making 140 runs only and MS Dhoni's kings rule again and won the match.
Also read: PL 2018: Here's how Anushka Sharma will celebrate her birthday with Virat Kohli post marriage
Here's the complete scoreboard of CSK vs RR, match 17 of 60:
CSK batting and RR bowling:
RR batting and CSK bowling