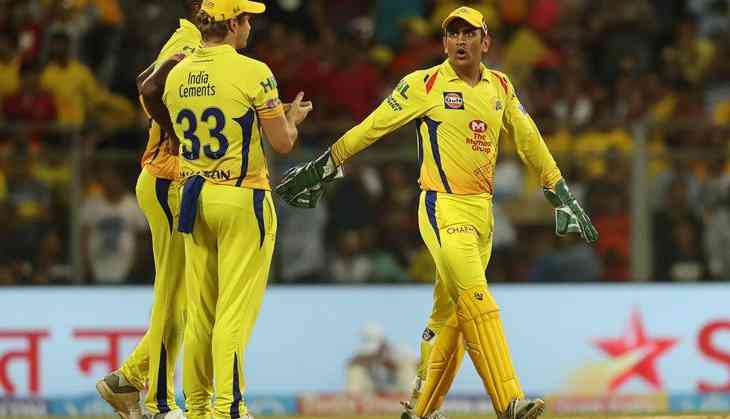 The Curtain came down from the cash-rich Indian Premiere League season. With this Curtain down Chennai Super Kings skipper MS Dhoni addded yet another milestone to his name.MS Dhoni has the most number of stumpings in IPL history. Overall, this year has been fantastic for Indian wicketkeeper batsmen.
Ahead of the IPL 2018 summit clash, Dhoni needed just one stumping to go past Kolkata Knight Riders' Robin Uthappa, who has 32 stumpings to his name.
Chennai Super King's thala Dhoni has scored 4016 runs at an average of 40.16, including 20 half-centuries to his name.
The former India captain is the second most successful wicketkeeper in the IPL with 116 dismissals which includes 83 catches and 33 stumpings. Dinesh Karthik leads the most dismal chart with 124 dismissals with 94 catches and 30 stumpings to his name.
Here are the top four cricketers with the most number of stumpings in IPL:
MS Dhoni - 33 (175 matches)
Robin Uthappa - 32 (165 matches)
Dinesh Karthik - 30 (168 matches)
Wriddhiman Saha- 18 (115 matches)
As per reported in NDTV news website "The age-group of the boys was definitely a concern, you had to keep them fit. We had to take care of the resources and to make sure that when we come to the business end of the tournament, the best 11 is available for selection," Dhoni said.
"This year we have been able to do that. We did have a injury concerns in the middle, but it is good to have all the players available for selection."
Also Read : CSK skipper MS Dhoni's daughter Ziva along with her buddies wanted to meet thier Daddies, see video