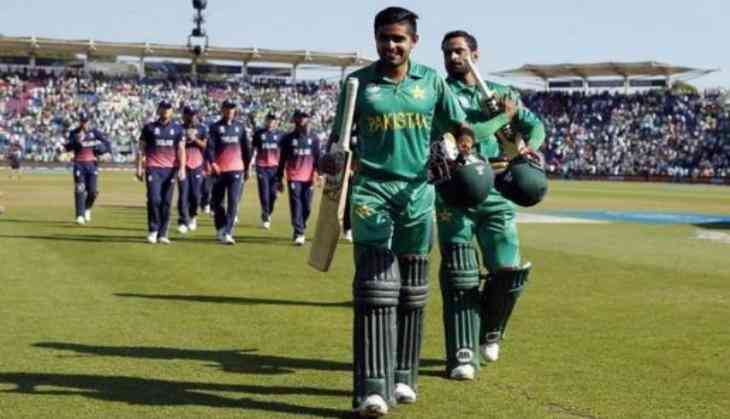 Cardiff pitch gave 'home advantage' to Pakistan: Eoin Morgan (ANI)
Following England's painful ouster from the Champions Trophy at the hands of an aggressively impressive Pakistan, skipper Eoin Morgan was left lamenting a lack of home advantage, asserting that the reused Cardiff pitch led to England being bundled out.
"I don't think there was any home advantage. We knew that we were going to play on a used wicket at some stage in this tournament, and we found out the other day that today was going to be on a used wicket. I think, going into today's game knowing that we were going to play on a used wicket potentially brought Pakistan's game closer to their home. So it was a big challenge and one that was too far for us," he said.
However, the skipper did give credit to Pakistani bowlers for restricting England's batsmen from scoring big runs.
England's dismal performance in their eight-wicket defeat in the semi-final, only means that their search for a first global 50-over crown rolls on to the 2019 World Cup on home soil, reports The Guardian.
Hasan Ali's three for 35 from 10 overs shone brightest among the Pakistani bowler, which earned him the man of the match award and taking him to 10 wickets for the tournament and the top of the bowling charts.
"I think the pitch was very good. It was good for both teams. We played very good cricket, that's why we won," Sarfraz said.
However, England coach, Trevor Bayliss echoed Morgan's sentiment that the direction of travel remained positive.
"There's a number of our guys who haven't been at this level before and it is a learning curve. Finishing third or fourth, I think that's about right where we sit in world cricket at the moment [they are ranked fourth]. We've got a long way to go until we reach the level we want to get to and a level I believe we're good enough to get to." Bayliss said.
While Pakistan looks at a possible reunion with India on Sunday, the Virat Kohli-led side will take on Bangladesh at Edgbaston on Thursday.
-ANI